Tropaeolum majus L.
Species in the Global Pollen Project's Master Reference Collection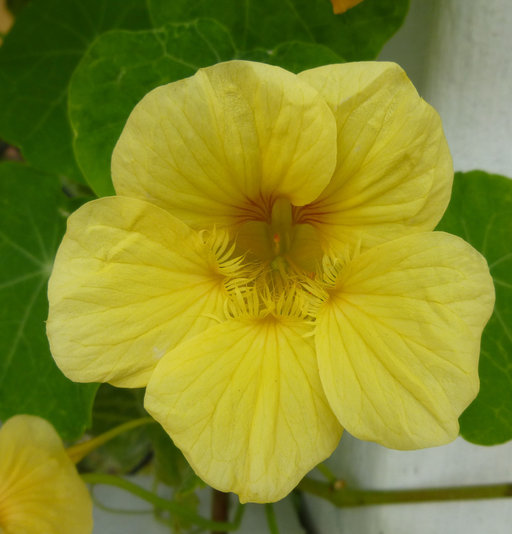 © 2012 Zoya Akulova (licence)
Garden Nasturtium
Herbs, annual, trailing, glabrous or nearly so. Leaf blade orbicular to somewhat reniform, 3-10 cm in diam., peltate and with 9 main nerves radiating from petiole, margin variously angled or sinuate but otherwise entire, abaxial surface usually papillose. Flowers axillary, solitary, yellow, orange, purple, maroon, creamy white, or varicolored, 2.5-6 cm in diam. Pedicel 6-13 cm. Torus cup-shaped. S... © Missouri Botanical Garden, 4344 Shaw Boulevard, St. Louis, MO, 63110 USA (licence)
See more in the Encyclopedia of Life...
Definition
Parent Taxon
Global Pollen Project UUID

8f1f6333-76c1-4107-975f-407e4dad4de2
Botanical Reference

None available. You can check The Plant List for further information.