Quercus rubra L.
Species in the Global Pollen Project's Master Reference Collection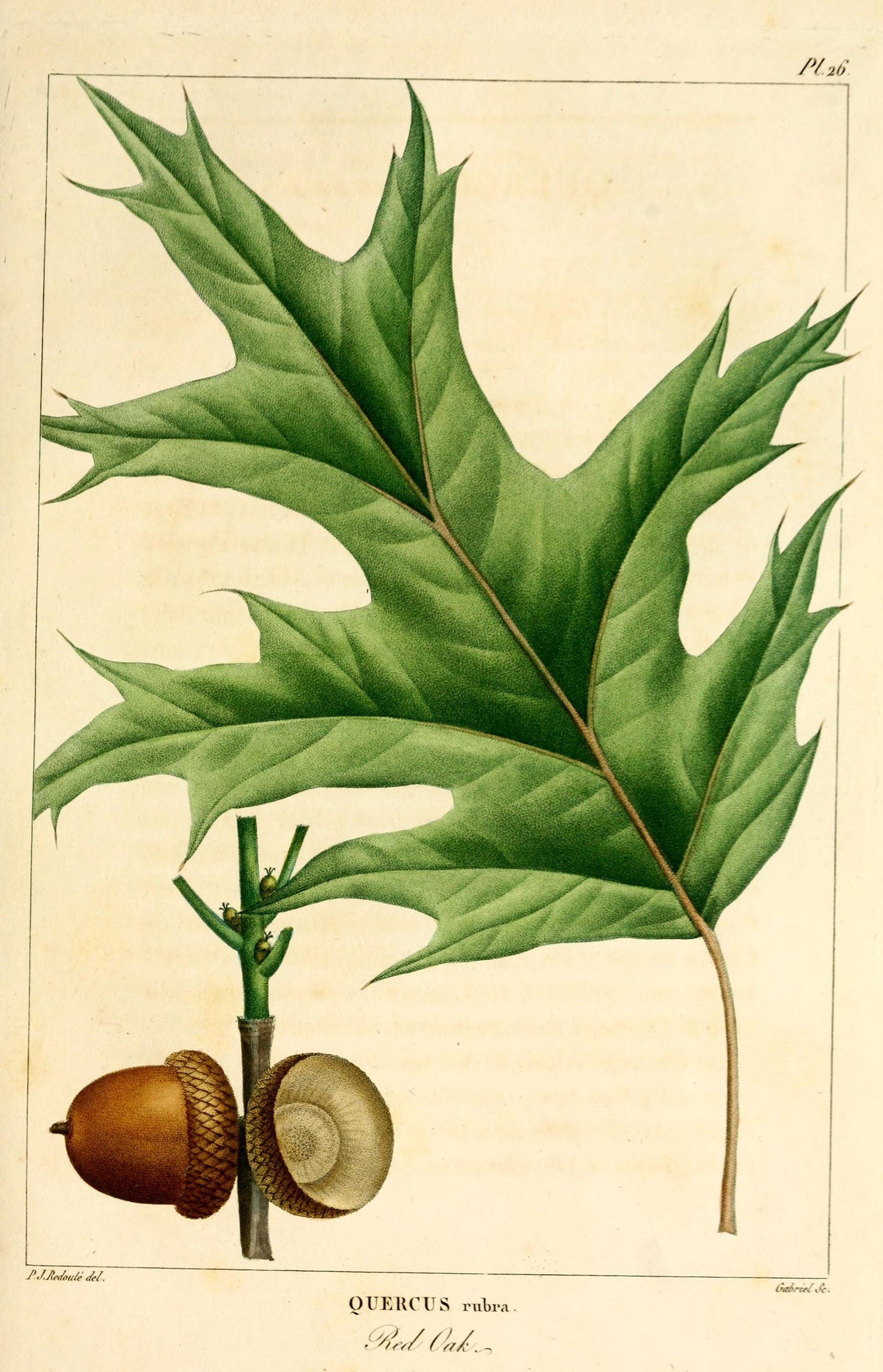 © Biodiversity Heritage Library (licence)
Northern Red Oak
Northern Red Oak (Society of American Foresters Type 55) is the forest cover type that includes pure stands of this tree or stands in which it is predominant (6). The species is a major component of White Pine-Northern Red Oak-Red Maple (Type 20) in the Northern Forest Region, and it is a principal species in White Oak-Blac... © USDA, Forest Service (licence)
See more in the Encyclopedia of Life...
Definition
Parent Taxon
Global Pollen Project UUID

9f9c97be-70fc-4200-85fa-7658050eede9
Botanical Reference

None available. You can check The Plant List for further information.