Solandra grandiflora Sw.
Species in the Global Pollen Project's Master Reference Collection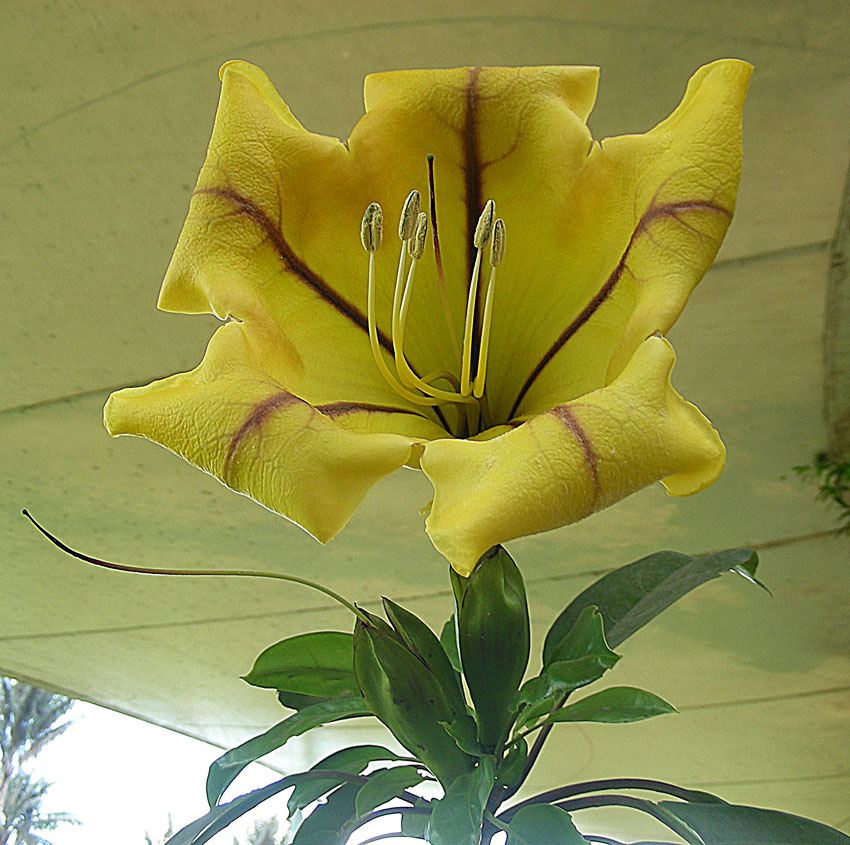 © Dick Culbert (licence)
Showy Chalicevine
Solandra grandiflora, the showy chalicevine, or papaturra[1] is a member of the nightshade ( Solanaceae ) genus Solandra and, like the other members of the genus, is a climbing plant with large, attractive, trumpet-shaped flowers. It is native to Central America and northern South America and is widely grown in the tropics as an ornamental.[2] The green parts of the plant are highly toxic (hall... © Wikipedia authors and editors (licence)
See more in the Encyclopedia of Life...
Definition
Parent Taxon
Global Pollen Project UUID

5fac1714-a81a-4a34-ae83-6c8a5f9a3e77
Botanical Reference

None available. You can check The Plant List for further information.