Fabiana imbricata Ruiz & Pav.
Species in the Global Pollen Project's Master Reference Collection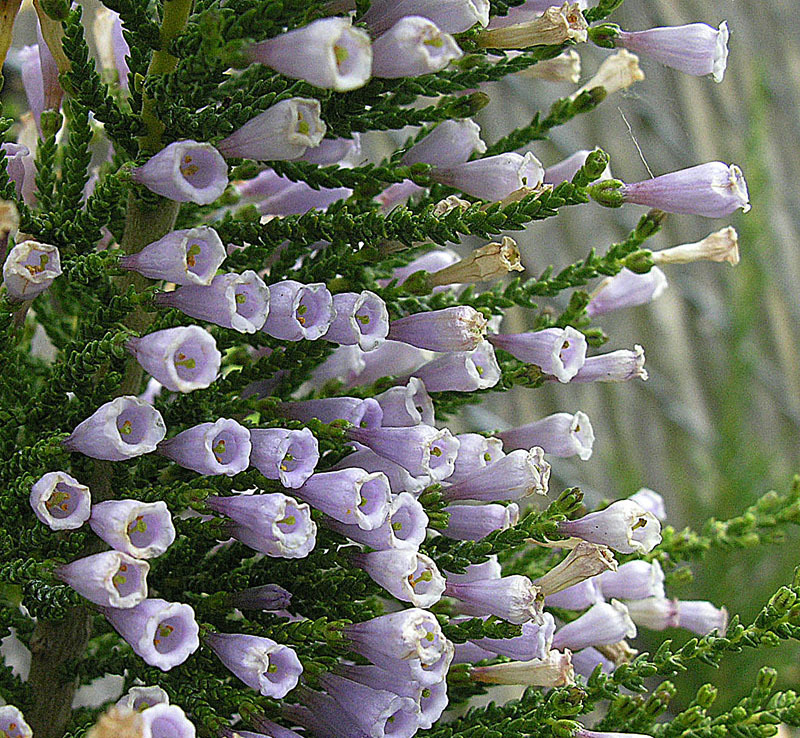 © Dick Culbert (licence)
Pichi Pichi
Fabiana imbricata, or pichi, is a species of flowering plant in the family Solanaceae, native to dry upland slopes in Chile and Argentina. Growing to 2.5 m (8 ft 2 in) tall and wide, it is a frost-hardy, heath-like evergreen mound-forming shrub. It has needle-like leaves and small white, tubular flowers in early summer.[1] The upright form F. imbricata f. violacea, of horticultural origin, be... © Wikipedia authors and editors (licence)
See more in the Encyclopedia of Life...
Definition
Parent Taxon
Global Pollen Project UUID

aff5614a-4160-4eb5-85d8-97a0aba325f9
Botanical Reference

None available. You can check The Plant List for further information.