Brugmansia arborea (L.) Steud.
Species in the Global Pollen Project's Master Reference Collection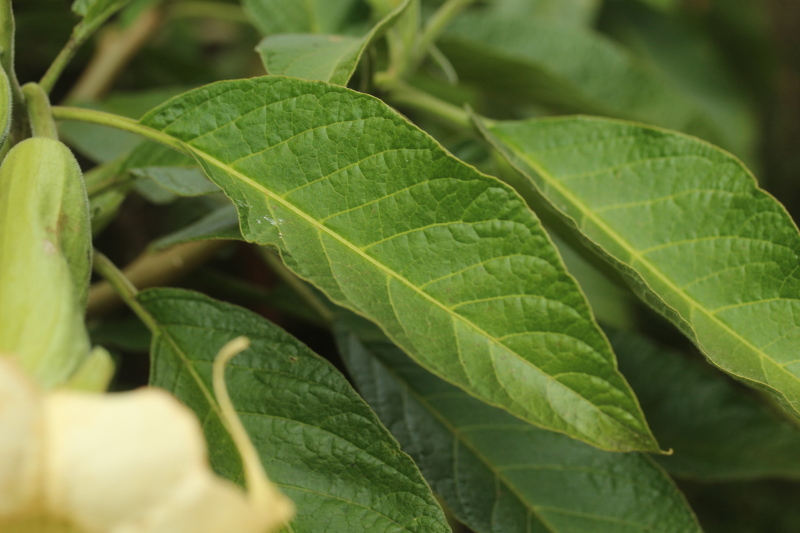 © Anthony Mendoza (licence)
White Angel's Trumpet
Brugmansia arborea, the angel's trumpet, is a species of flowering plant in the family Solanaceae. The IUCN has classed Brugmansia arborea as Extinct in the Wild. © Wikipedia authors and editors (licence)
See more in the Encyclopedia of Life...
Definition
Parent Taxon
Global Pollen Project UUID

9ade081c-fccb-4b99-8ccf-972f7bcdc38f
Botanical Reference

None available. You can check The Plant List for further information.