Aconitum napellus L.
Species in the Global Pollen Project's Master Reference Collection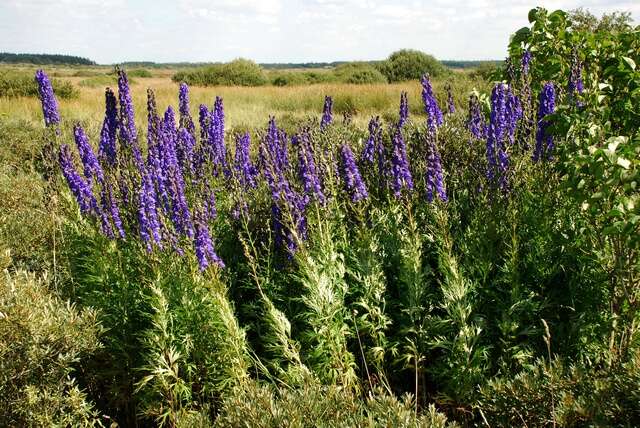 © JC Schou (licence)
Venus' Chariot
Aconitum napellus, monk's-hood,[2] aconite or wolfsbane, is a species of highly toxic flowering plant in the genus Aconitum of the family Ranunculaceae, native and endemic to western and central Europe. It is an herbaceous perennial plant growing to 1 m (3 ft 3 in) tall, with hairless stems and leaves. The leaves are rounded, 5–10 cm (2.0–3.9 in) diameter, palmately divided into five to seven d... © Wikipedia authors and editors (licence)
See more in the Encyclopedia of Life...
Definition
Parent Taxon
Global Pollen Project UUID

95439f4b-0d14-4afe-93f0-6d774ad629d9
Botanical Reference

None available. You can check The Plant List for further information.