Nothofagus antarctica (G.Forst.) Oerst.
Species in the Global Pollen Project's Master Reference Collection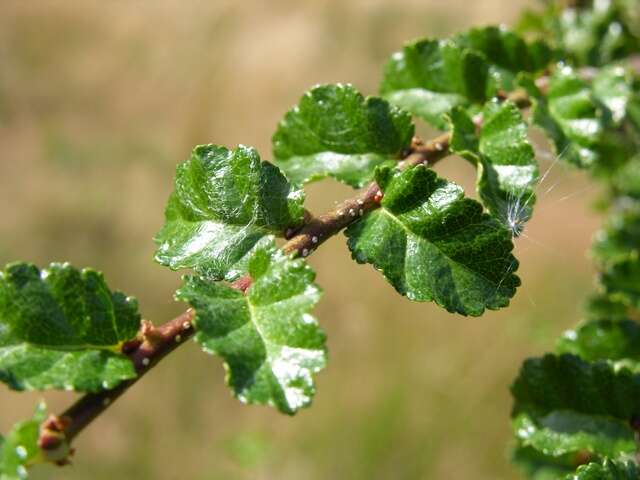 © JC Schou (licence)
Antarctic Beech
Nothofagus antarctica (Antarctic beech;[1] in Spanish Ñire or Ñirre) is a deciduous tree or shrub native to southern Chile and Argentina from about 36°S to Tierra del Fuego (56° S), where it grows mainly in the diminishing temperate rainforest. Its occurrence on Hoste Island has previously earned it the distinction of being the southernmost tree on earth, however in 2019 it was established tha... © Wikipedia authors and editors (licence)
See more in the Encyclopedia of Life...
Definition
Parent Taxon
Global Pollen Project UUID

f5b6a824-2562-4762-8880-810289cbf36f
Botanical Reference

None available. You can check The Plant List for further information.