Gentiana verna L.
Species in the Global Pollen Project's Master Reference Collection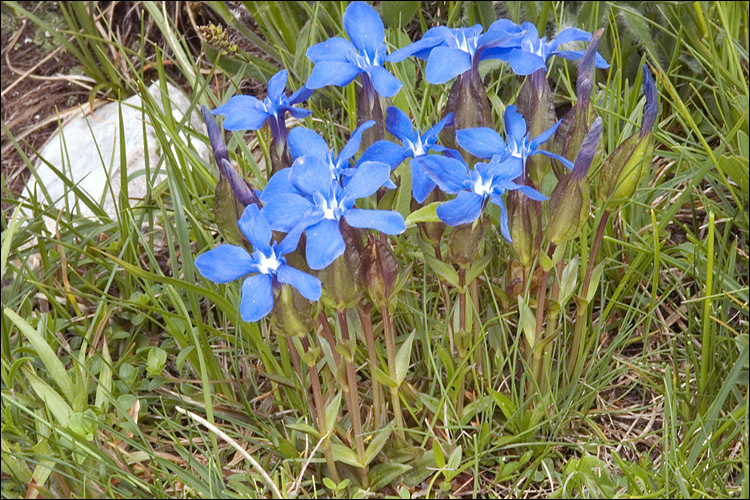 © 2006 Dr. Amadej Trnkoczy (licence)
Spring Gentian
The Spring Gentian (Gentiana verna) is a species of the genus Gentiana and one of its smallest members, normally only growing to a height of a few centimetres. The short stem supports up to three opposing pairs of elliptical or lanceolate leaves. The conspicuous vivid blue (sometimes purplish-red or rarely white)[1] flowers are 1–2 cm in diameter, with a deeply five-lobed corolla; they are prod... © Wikipedia Editors and contributors (licence)
See more in the Encyclopedia of Life...
Definition
Parent Taxon
Global Pollen Project UUID

ff00ae4d-a493-4a0e-a282-eaa30a9e3261
Botanical Reference

None available. You can check The Plant List for further information.