Pedicularis verticillata L.
Species in the Global Pollen Project's Master Reference Collection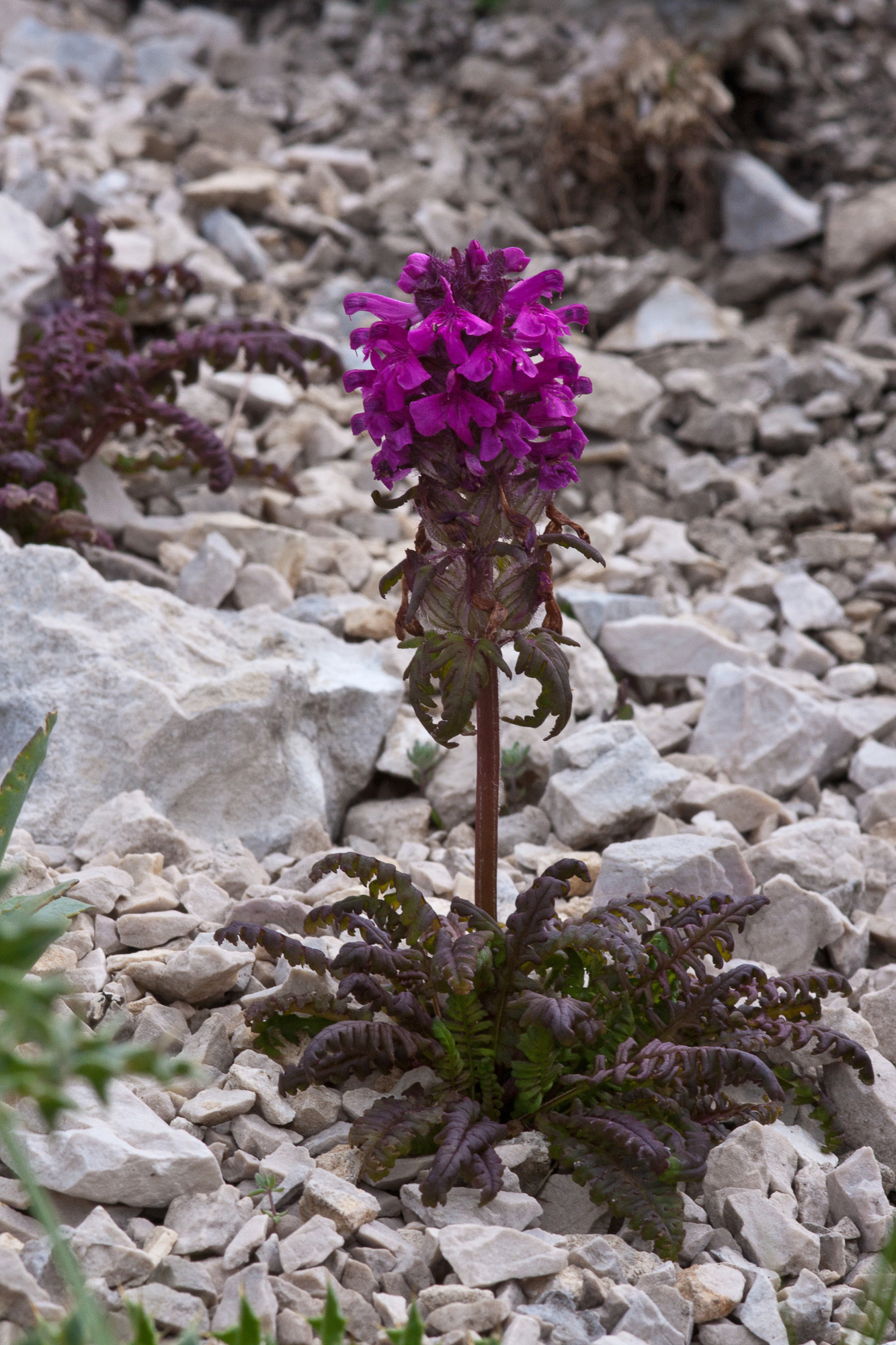 © Sarah Gregg (licence)
Whorled Lousewort
Herbs perennial, (5--)15--35 cm tall, not drying black. Roots ± fusiform. Stems 1 to more than 7, central erect, outer ascending, with 4 lines of hairs. Leaves usually in whorls of 4. Basal leaves numerous, persistent; petiole to ca. 3 cm, white villous; leaf blade oblong to linear-lanceolate, 2.5--3 X 1--1.2(--1.8) cm, adaxially slightly pubescent, pinnatifid to pinnatisect; segments 6--10 pairs,... © Missouri Botanical Garden, 4344 Shaw Boulevard, St. Louis, MO, 63110 USA (licence)
See more in the Encyclopedia of Life...
Definition
Parent Taxon
Global Pollen Project UUID

f394442d-9051-4dbc-8399-58920ea43b7a
Botanical Reference

None available. You can check The Plant List for further information.