Isoetes lacustris L.
Species in the Global Pollen Project's Master Reference Collection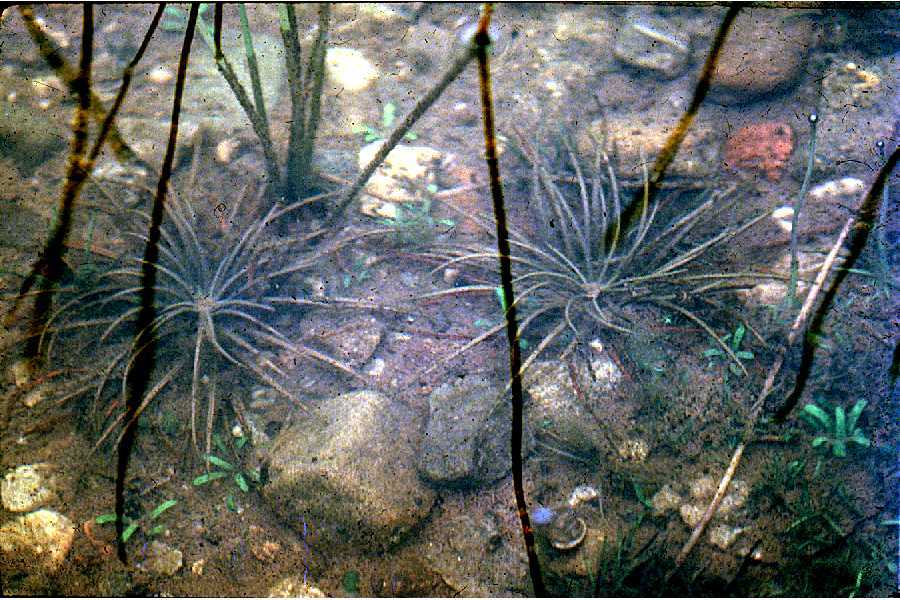 © "<a href=""http://www.pwrc.usgs.gov/WLI/"">USDA NRCS Wetland Science Institute</a>." (licence)
Lake Quillwort
Population of Isoëtes lacustris in Tennessee and Virginia are disjunct. North American plants of Isoëtes lacustris have been segregated as I. macrospora; both taxa are decaploids (2n = 110) and have similar leaf and spore morphology. Then cannot reliably be distinguished from each other except on the basis of geography. Isoëtes lacustris is a totally submerged aquatic. Plants have been found at... © Missouri Botanical Garden, 4344 Shaw Boulevard, St. Louis, MO, 63110 USA (licence)
See more in the Encyclopedia of Life...
Definition
Parent Taxon
Global Pollen Project UUID

d65c7a59-5688-4a8a-af33-f1bd41240ccc
Botanical Reference

None available. You can check The Plant List for further information.