Passiflora caerulea L.
Species in the Global Pollen Project's Master Reference Collection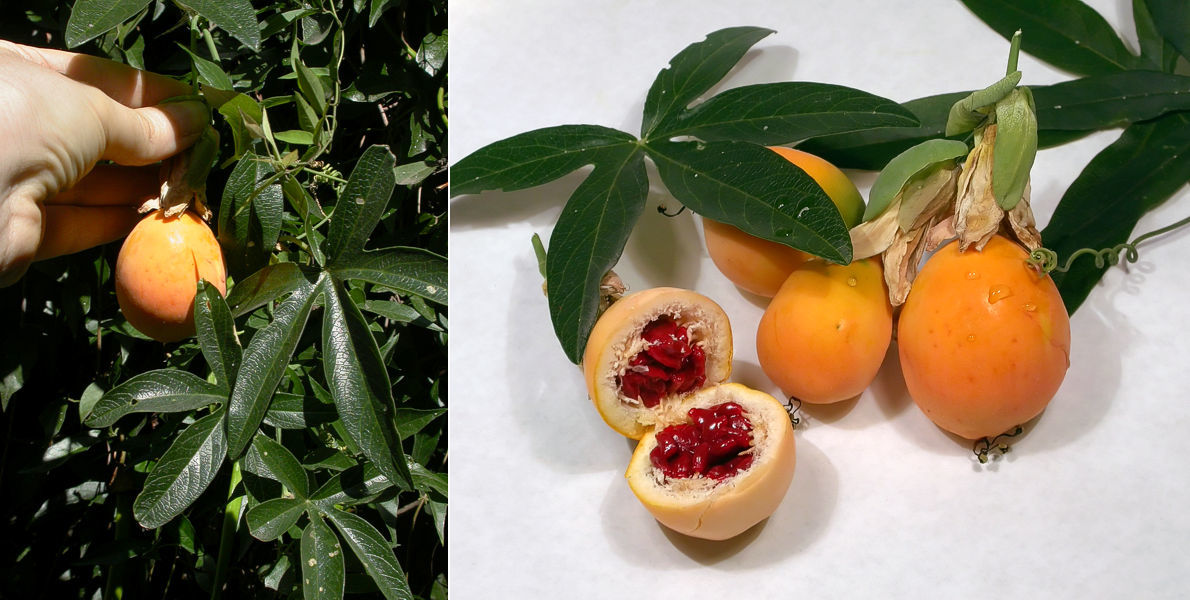 © Gabriela F. Ruellan (licence)
Bluecrown Passionflower
Passiflora caerulea, the blue passionflower,[1] bluecrown passionflower[2] or common passion flower, is a species of flowering plant native to South America. It has been introduced elsewhere. It is a vigorous, deciduous or semi-evergreen tendril vine growing to 10 m (33 ft) or more. Its leaves are palmate and fragrant, flowers blue-white with a prominent fringe of coronal filaments in bands of ... © Wikipedia authors and editors (licence)
See more in the Encyclopedia of Life...
Definition
Parent Taxon
Global Pollen Project UUID

d5e6bebc-49e1-4873-9e2f-82f888e1e1fa
Botanical Reference

None available. You can check The Plant List for further information.