Centaurea scabiosa L.
Species in the Global Pollen Project's Master Reference Collection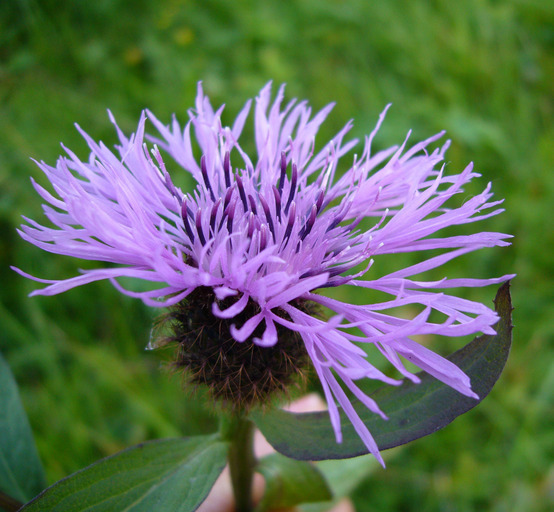 © 2007 Zoya Akulova (licence)
Greater Knapweed
Perennials, 30–150 cm. Stems 1–several, branches ascending, glabrous to ± hirsute. Leaves minutely hispid, resin-gland-dotted; basal and proximal cauline petiolate, blades 10–25 cm, margins usually 1–2-pinnately divided into linear or oblong segments; mid and distal cauline smaller, entire or once dissected. Heads borne singly or few in open cymiform arrays, pedunculate. Involucres ovoid to hemisp... © Missouri Botanical Garden, 4344 Shaw Boulevard, St. Louis, MO, 63110 USA (licence)
See more in the Encyclopedia of Life...
Definition
Parent Taxon
Global Pollen Project UUID

d4b50db7-105d-4084-8600-32f4411a9b69
Botanical Reference

None available. You can check The Plant List for further information.