Gentiana punctata L.
Species in the Global Pollen Project's Master Reference Collection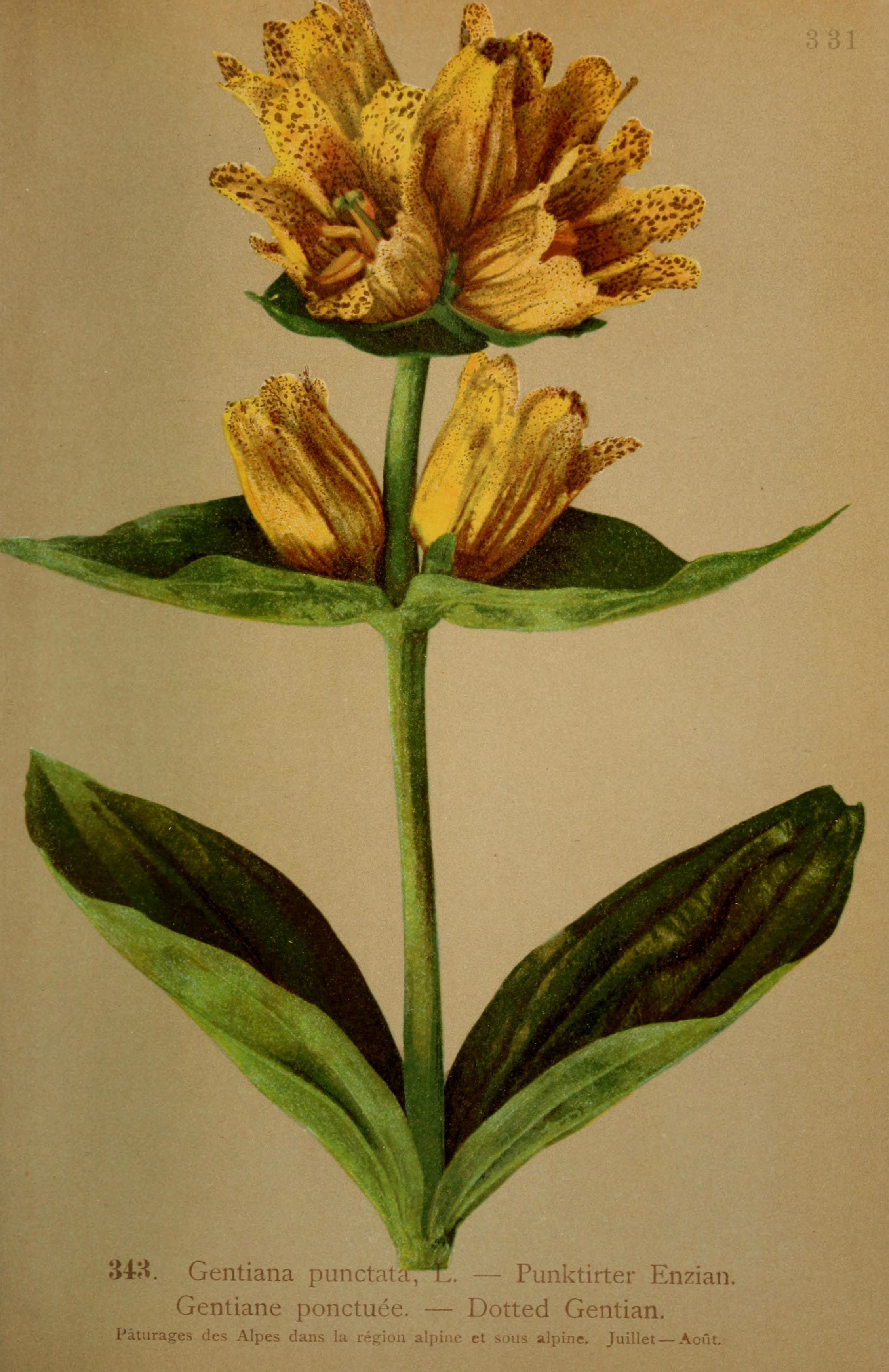 © Biodiversity Heritage Library (licence)
Dotted Gentian
Gentiana punctata, the spotted gentian, is a least concern herbaceous species of flowering plant in the Gentian family Gentianaceae. It grows in Central and Southeastern Europe at altitudes 1.500−2.600 meters. It is 20−60 cm tall. © Wikipedia authors and editors (licence)
See more in the Encyclopedia of Life...
Definition
Parent Taxon
Global Pollen Project UUID

cf8cbd3c-5a06-43bf-9d00-324430f9fd05
Botanical Reference

None available. You can check The Plant List for further information.