Veronica scutellata L.
Species in the Global Pollen Project's Master Reference Collection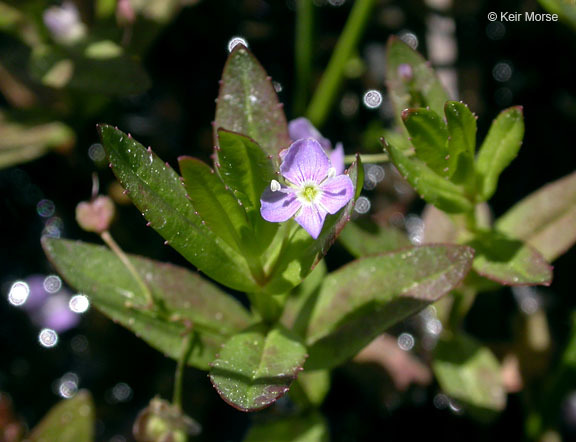 © 2009 Keir Morse (licence)
Marsh Speedwell
Veronica scutellata is a species of flowering plant in the plantain family known by the common names marsh speedwell,[1] skullcap speedwell,[2] and grassleaf speedwell. It is native to temperate Asia, Europe, northern Africa, and northern North America, including most of Canada and the northern half of the United States.[3] It occurs in moist and wet habitats, such as ponds, marshes and other w... © Wikipedia authors and editors (licence)
See more in the Encyclopedia of Life...
Definition
Parent Taxon
Global Pollen Project UUID

c6e43df7-8fcc-49be-b223-882e01b65d84
Botanical Reference

None available. You can check The Plant List for further information.