Asplenium sulcatum Lam.
Species in the Global Pollen Project's Master Reference Collection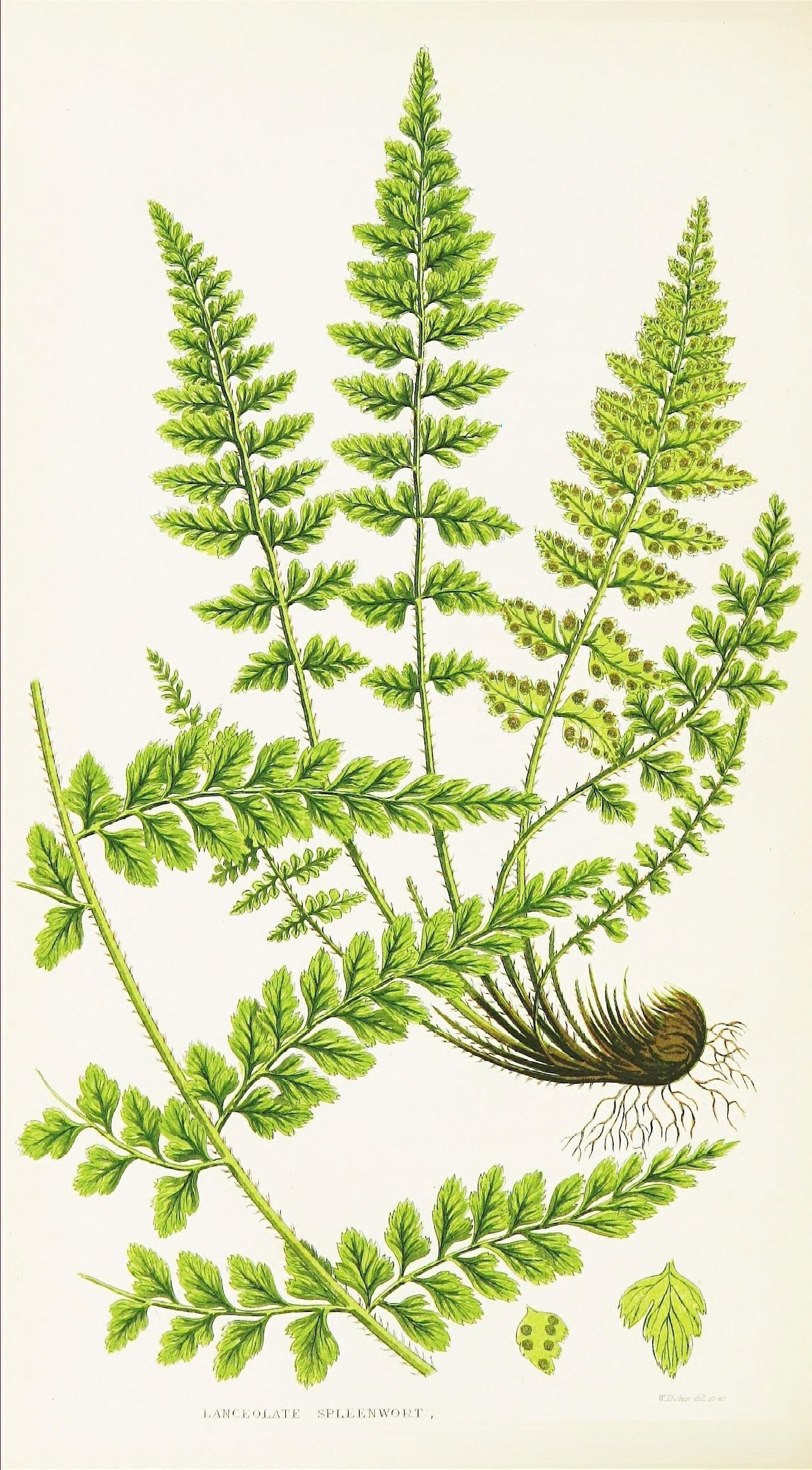 © Biodiversity Heritage Library (licence)
Asplenium sulcatum
Rhizome erect to sub-erect, up to 10 mm; scales dark brown, entire, attenuate, up to 6 mm. Fronds tufted, not proliferous, dimorphe. Sterile fronds half the size of the fertile fronds. Stipe 8-22 cm, glabrous. Lamina 8-26 cm × 3.2-8.5 cm, pinnate to 2-pinnate, triangular-lanceolate in outline. Pinnae lanceolate, apex obtuse to acute, base asymmetrical cuneate, margins incised more than 1/2 way to ... © Mark Hyde, Bart Wursten and Petra Ballings (licence)
See more in the Encyclopedia of Life...
Definition
Parent Taxon
Global Pollen Project UUID

b82bb57c-4f14-40a6-8500-9906bbb7a686
Botanical Reference

None available. You can check The Plant List for further information.