Viburnum tinus L.
Species in the Global Pollen Project's Master Reference Collection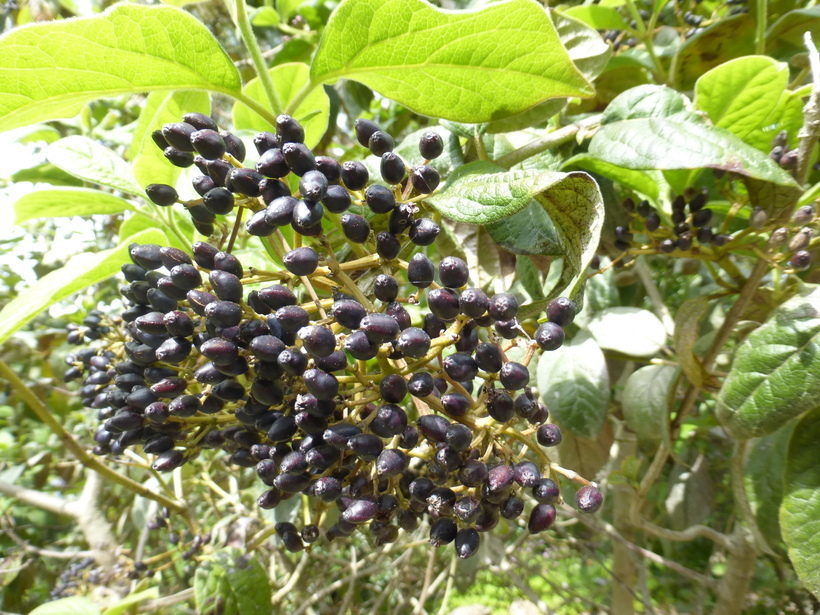 © 2017 Zoya Akulova (licence)
Laurustinus
Evergreen large shrub or small tree, up to 3 m tall. Leaves leathery, shiny, dark , green above and hairy glandular on undersurface, ovate, elliptic, margin entire. Flowers white, in dense, flat clusters, fragrant. Corolla tubular, lobes rounded, spreading; stamens and style exserted. Drupe globose, bluish-black. © Missouri Botanical Garden, 4344 Shaw Boulevard, St. Louis, MO, 63110 USA (licence)
See more in the Encyclopedia of Life...
Definition
Parent Taxon
Global Pollen Project UUID

aa6db490-676e-4be1-8c88-b3a24d25d200
Botanical Reference

None available. You can check The Plant List for further information.