Dendropanax arboreus (L.) Decne. & Planch.
Species in the Global Pollen Project's Master Reference Collection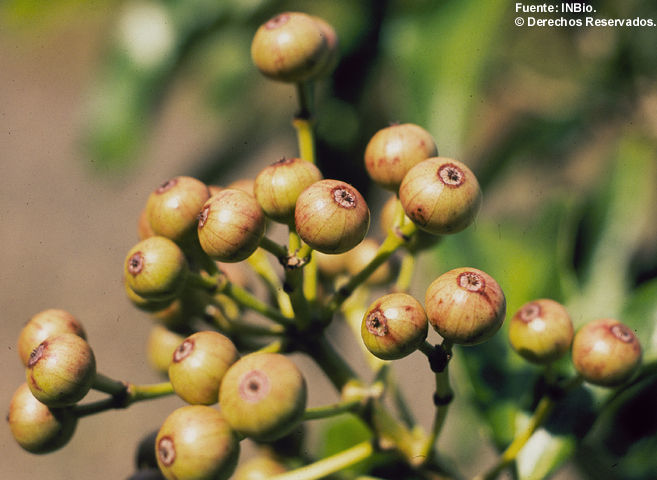 © Instituto Nacional de Biodiversidad - INBio, Costa Rica. (licence)
Angelica Tree
Dendropanax schippii A. C. Smith, Trop. Woods 66: 3. 1941.Gilibertia Schippii A. C. Smith, Brittonia 2: 252. 1936.Shrub 1-2 m. high, the branchlets slender, cinereous, rugose; petioles often canaliculate, 5-25 mm. long; leaf-blades thin-coriaceous, oblong or obovate-elliptic, 7-13 cm. long, 3-5 cm. broad, acute or narrowly cuneate at the base, obtuse or subacute and callose-mucronate at the apex, ... © (licence)
See more in the Encyclopedia of Life...
Definition
Parent Taxon
Global Pollen Project UUID

a703a6c8-538a-4040-9d84-2396b76b407c
Botanical Reference

None available. You can check The Plant List for further information.