Rhododendron hirsutum L.
Species in the Global Pollen Project's Master Reference Collection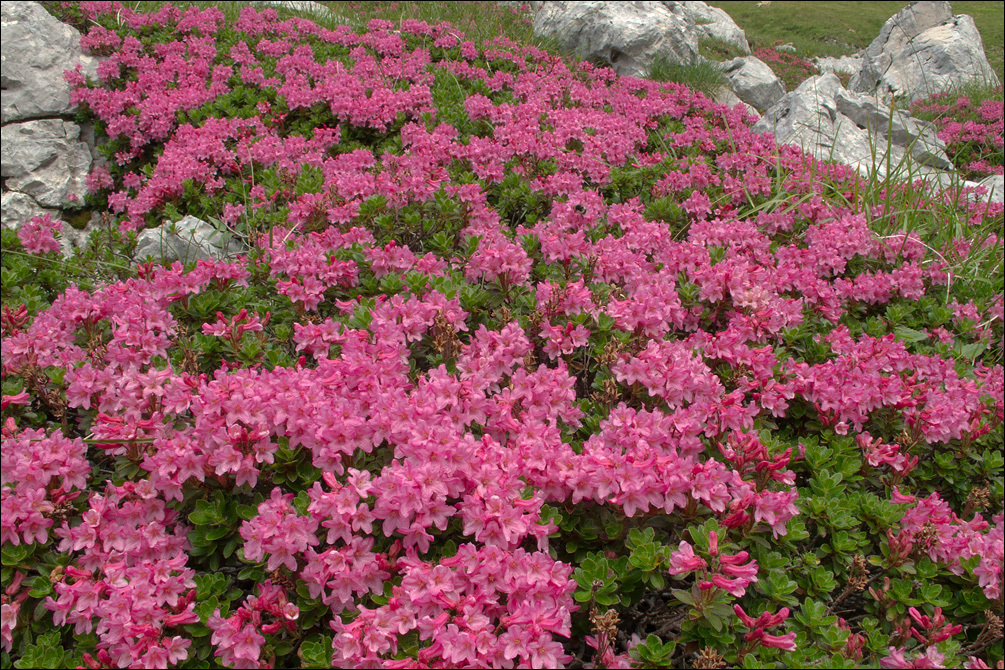 © Amadej Trnkoczy (licence)
Hairy Alpenrose
Rhododendron hirsutum, commonly known as the hairy alpenrose is one of the species of Rhododendron native to the mountains of Europe. It occurs in the Eastern Alps, and has become naturalised in parts of the Carpathians. It grows on carbonate-rich soils, whereas its close relative R. ferrugineum grows on acid soils; where the two occur together, they frequently produce the hybrid Rhododendron × in... © Wikipedia authors and editors (licence)
See more in the Encyclopedia of Life...
Definition
Parent Taxon
Global Pollen Project UUID

a4cd828f-ecce-4268-8887-9a2d2c0cb7fe
Botanical Reference

None available. You can check The Plant List for further information.