Cerastium arvense L.
Species in the Global Pollen Project's Master Reference Collection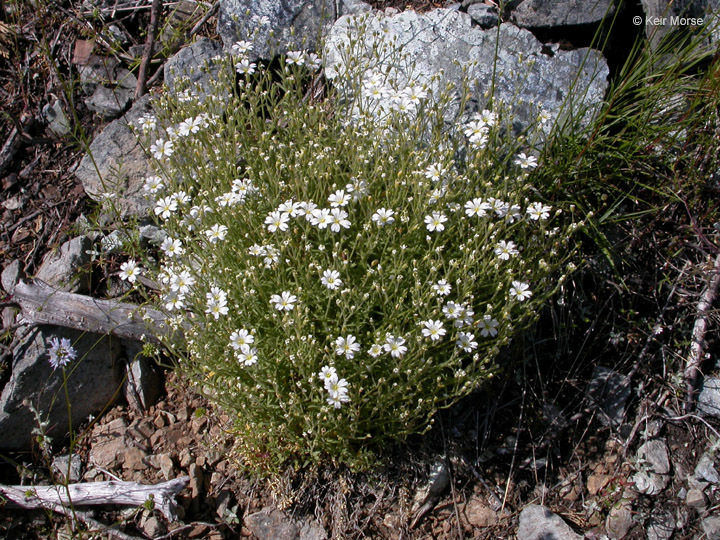 © 2008 Keir Morse (licence)
Field Chickweed
Plants perennial, clumped and taprooted, or mat-forming and long-creeping rhizomatous. Stems: flowering shoots often decumbent proximally, 5-20(-30) cm, glandular-pubescent distally, pilose-subglabrous, deflexed or spreading proximally; non-flowering shoots present; small tufts of leaves present in axils of proximal leaves. Leaves not marcescent, sessile, ± spatulate proximally; blade linear-lance... © Missouri Botanical Garden, 4344 Shaw Boulevard, St. Louis, MO, 63110 USA (licence)
See more in the Encyclopedia of Life...
Definition
Parent Taxon
Global Pollen Project UUID

a20a9ba1-c8e9-440a-9f47-bbeafbf7c4c7
Botanical Reference

None available. You can check The Plant List for further information.