Cirsium oleraceum (L.) Scop.
Species in the Global Pollen Project's Master Reference Collection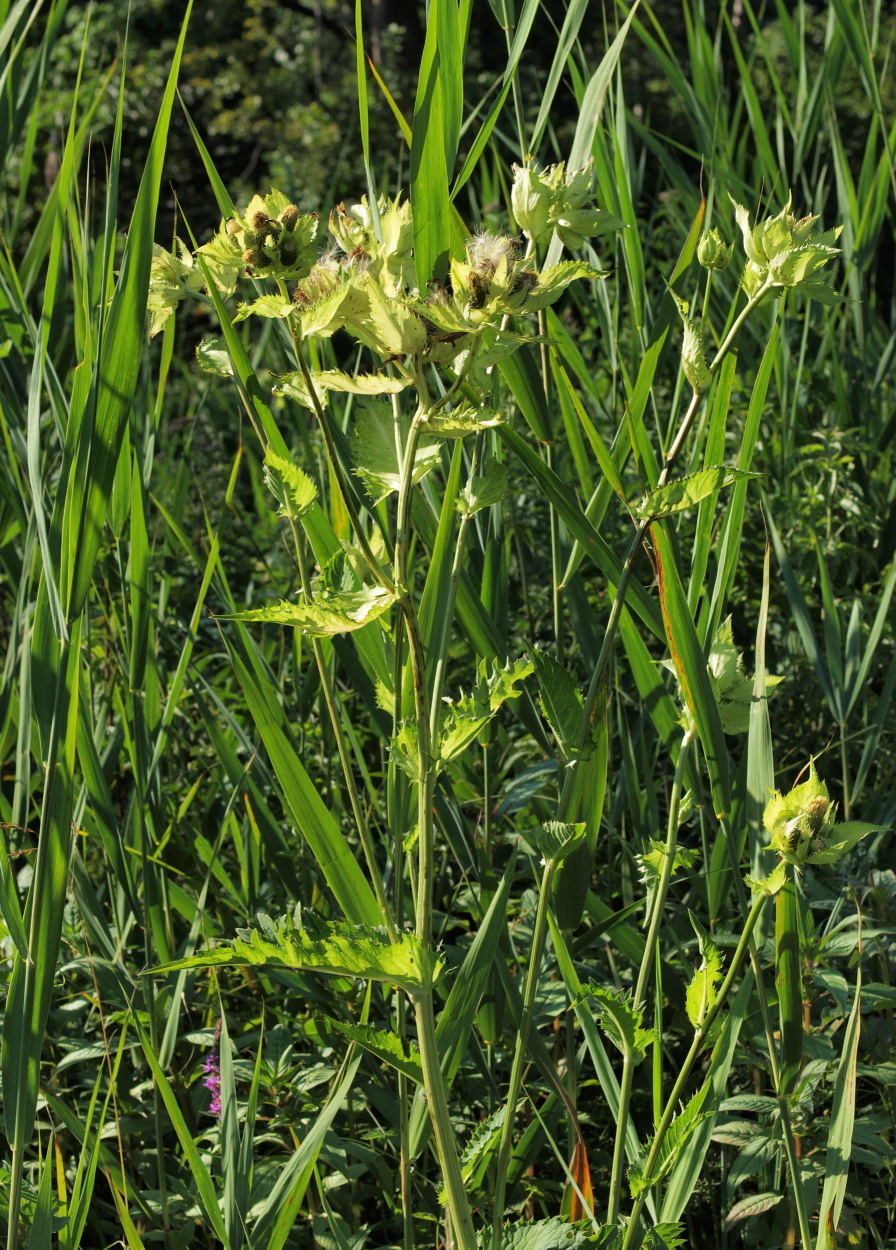 © HermannFalkner/sokol (licence)
Cabbage Thistle
Cirsium oleraceum, the cabbage thistle[3] or Siberian thistle, is a species of thistle in the genus Cirsium within the sunflower family, native to central and eastern Europe and Asia, where it grows in wet lowland soils.[4] Cirsium oleraceum is a herbaceous perennial plant growing to 1.5 m tall, the stems unbranched or with only a very few branches. The leaves are broad and ovoid, with a w... © Wikipedia authors and editors (licence)
See more in the Encyclopedia of Life...
Definition
Parent Taxon
Global Pollen Project UUID

9f962115-e8fb-4314-a21d-da9b43ab712c
Botanical Reference

None available. You can check The Plant List for further information.