Cichorium intybus L.
Species in the Global Pollen Project's Master Reference Collection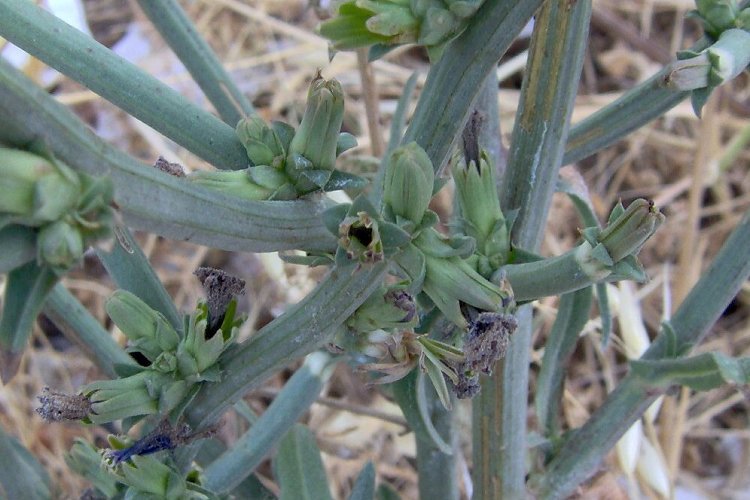 © 2005 Luigi Rignanese (licence)
Chicory
Perennials (sometimes flowering first year). Leaves: blades of basal 5–35+ × 1–8(–12+) cm; cauline similar, smaller, narrower, distal mostly linear. Peduncles mostly 0–2 mm, some narrowly clavate, 12–45(–85+) mm. Phyllaries: outer 5–6 lance-ovate to lanceolate, 4–7 mm, basally cartilaginous, distally herbaceous, inner 8+ lance-linear to linear, 6–12 mm, herbaceous, all usually with some gland-tipp... © Missouri Botanical Garden, 4344 Shaw Boulevard, St. Louis, MO, 63110 USA (licence)
See more in the Encyclopedia of Life...
Definition
Parent Taxon
Global Pollen Project UUID

9b8f0d47-4853-43d7-9951-5e5df1420819
Botanical Reference

None available. You can check The Plant List for further information.