Heracleum sphondylium L.
Species in the Global Pollen Project's Master Reference Collection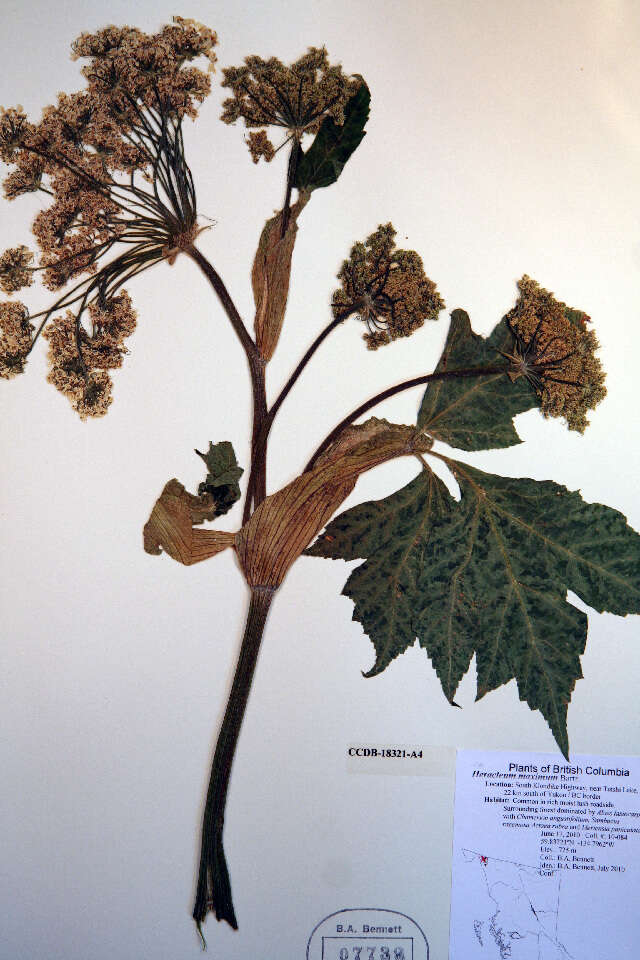 © Biodiversity Institute of ontario. Year: 2012. (licence)
Eltrot
Heracleum sphondylium, commonly known as hogweed, common hogweed or cow parsnip, is a herbaceous perennial or biennial plant, in the umbelliferous family Apiaceae that includes fennel, cow parsley, ground elder and giant hogweed. It is native to Europe and Asia. The common name eltrot may also be applied, but is not specific to this species. Umbelliferous plants are so named because of the umbrell... © Wikipedia authors and editors (licence)
See more in the Encyclopedia of Life...
Definition
Parent Taxon
Global Pollen Project UUID

97a609ab-63c5-406d-8d73-20adfde6c54c
Botanical Reference

None available. You can check The Plant List for further information.