Hypericum perforatum L.
Species in the Global Pollen Project's Master Reference Collection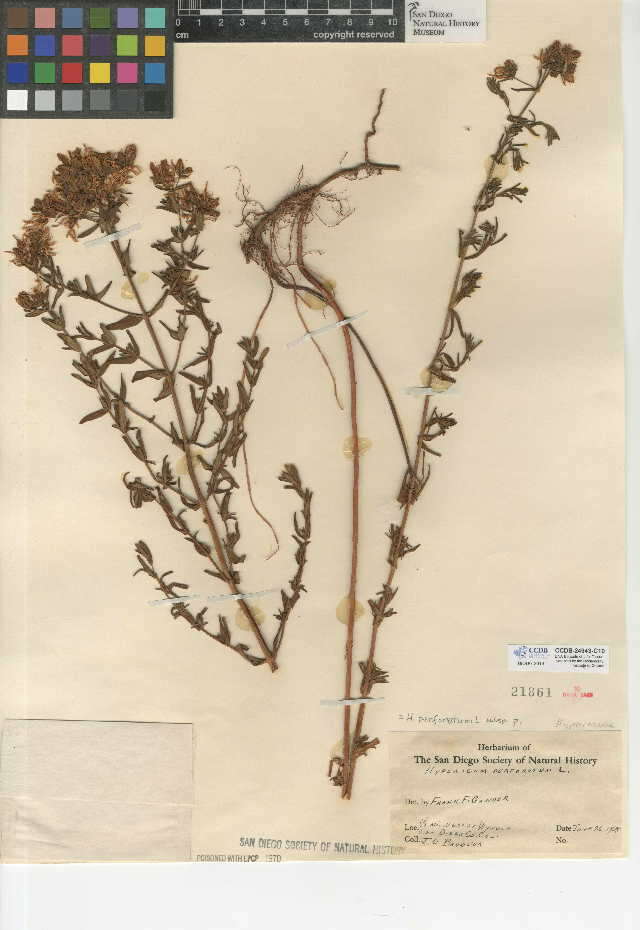 © San Diego Natural History Museum. SDNHM. Year: 2015. (licence)
Perforate St John's-wort
Common St John's wort starts to blossom around the feast of St. John on June 24. The flowers blossom one at a time and for 2 or 3 days only. It blossoms late in the season and continues to produce flowers into September. Extracts of this plant are widely used in herbal medicines and creams. If you hold a leaf against the light, you will see what looks like perforations. They are oil glands! To dis... © Copyright EcoMare (licence)
See more in the Encyclopedia of Life...
Definition
Parent Taxon
Global Pollen Project UUID

8daecb9b-1437-4d32-be7d-9b549181ffe1
Botanical Reference

None available. You can check The Plant List for further information.