Aegopogon tenellus (DC.) Trin.
Species in the Global Pollen Project's Master Reference Collection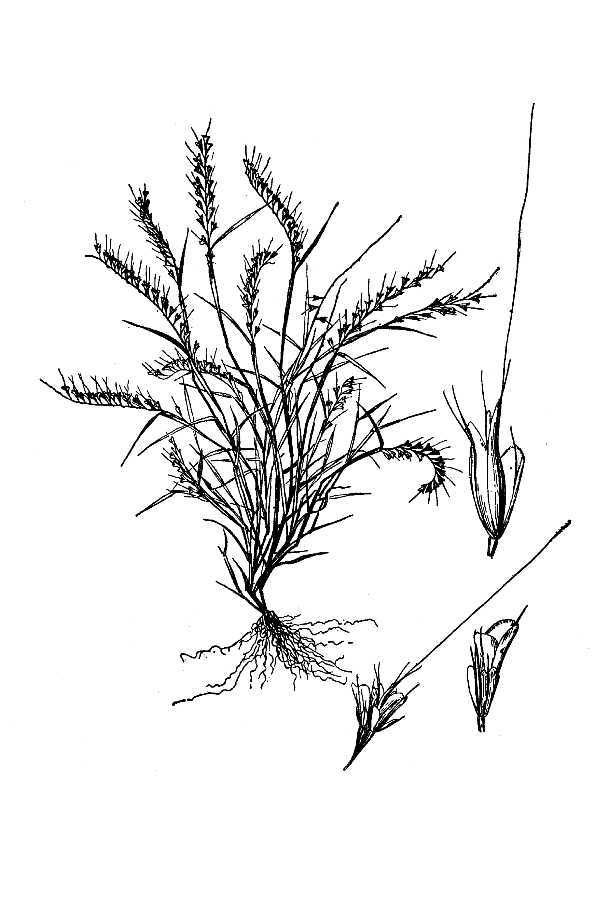 Fragilegrass
Annuals, Terrestrial, not aquatic, Stems trailing, spreading or prostrate, Stems nodes swollen or brittle, Stems geniculate, decumbent, or lax, sometimes rooting at nodes, Stems caespitose, tufted, or clustered, Stems terete, round in cross section, or polygonal, Stems branching above base or distally at nodes, Stem internodes hollow, Stems with inflorescence less than 1 m tall, Stems, culms, or s... © (licence)
See more in the Encyclopedia of Life...
Definition
Parent Taxon
Global Pollen Project UUID

877fb54c-5e17-45d8-ae38-1eaf60ce462b
Botanical Reference

None available. You can check The Plant List for further information.