Narcissus pseudonarcissus L.
Species in the Global Pollen Project's Master Reference Collection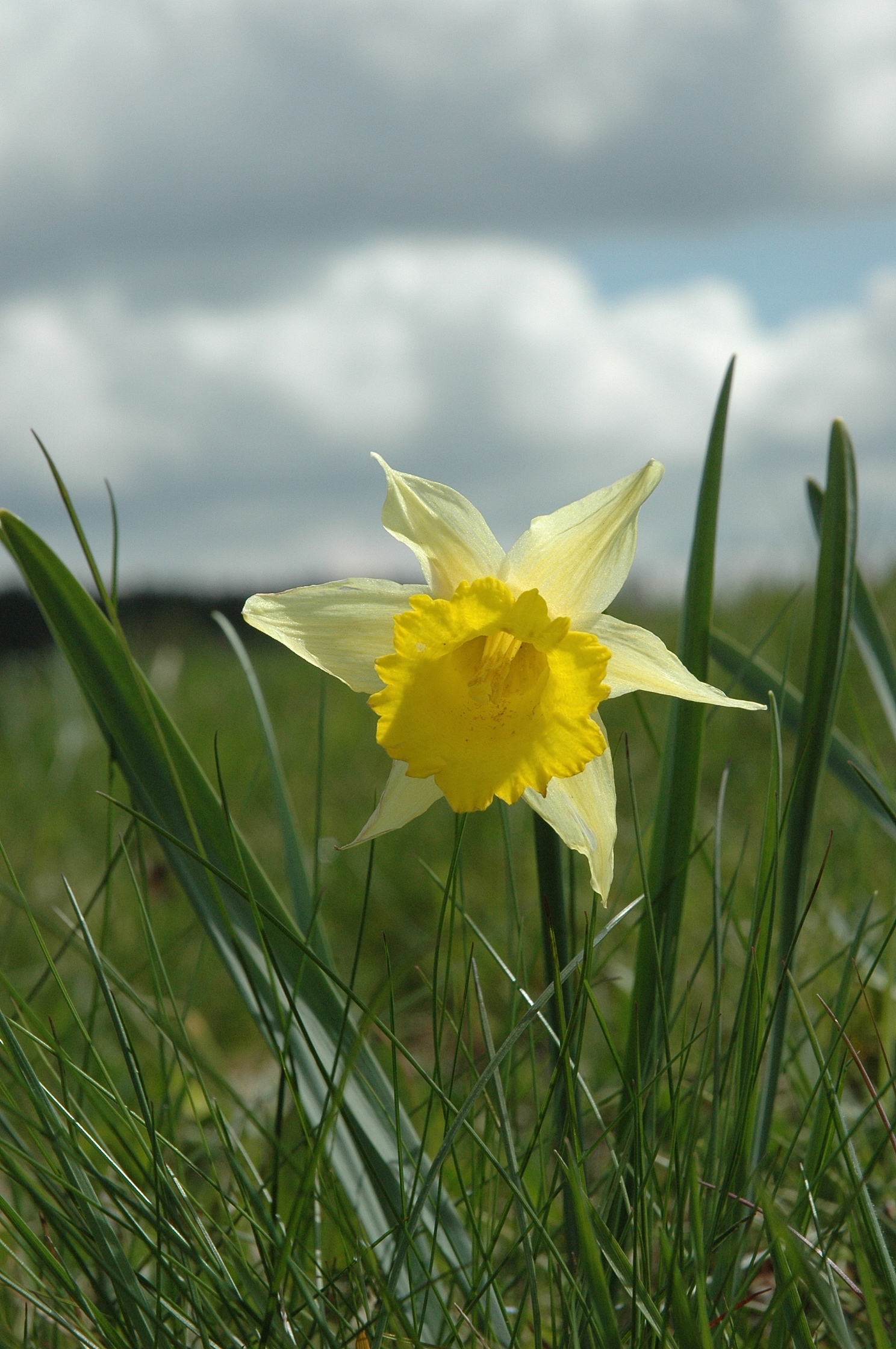 © Bas Kers (NL) (licence)
Wild Daffodil
Bulbs ovoid, 3–5 × 2–3 cm, tunic pale brown. Leaves 3–4; blade flat, 20–45 cm × 5–12(–15) mm, glaucous. Inflorescences 1-flowered, 25–50 cm; spathe pale brown, 2–3 cm, papery. Flowers fragrant; perianth white, 5–7 cm wide; perianth tube 1.5–2 cm, tapering abruptly to base; distinct portions of tepals erect to spreading, yellow, often twisted, oblanceolate, 2.5–3.5 × 1–1.5 cm, apex acute; corona... © Missouri Botanical Garden, 4344 Shaw Boulevard, St. Louis, MO, 63110 USA (licence)
See more in the Encyclopedia of Life...
Definition
Parent Taxon
Global Pollen Project UUID

8440c66a-458e-4ddb-b9c0-bbb2d0a5b8dd
Botanical Reference

None available. You can check The Plant List for further information.