Digitalis grandiflora Mill.
Species in the Global Pollen Project's Master Reference Collection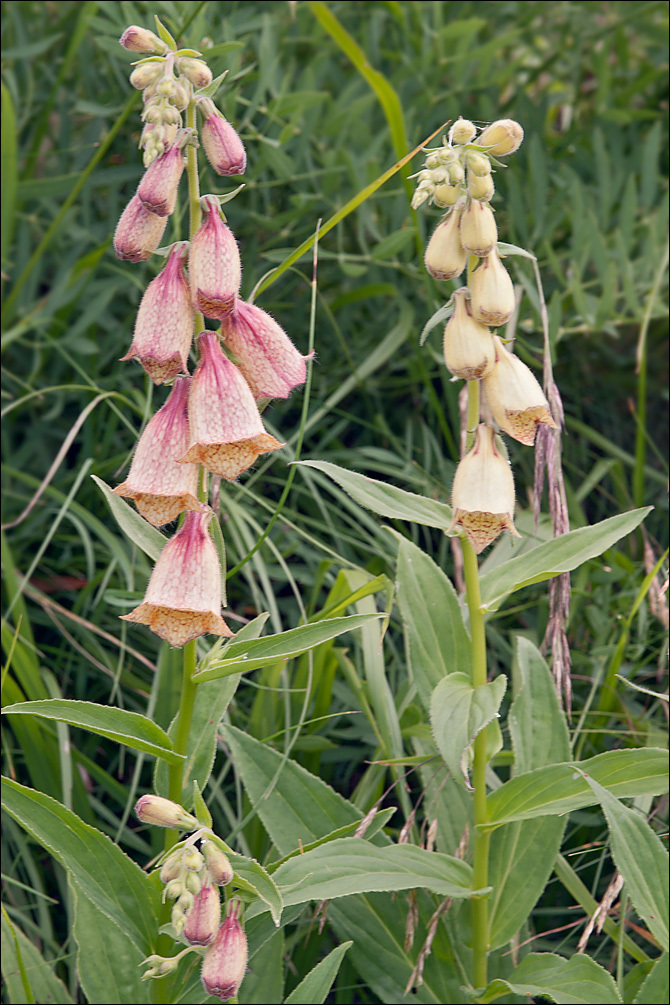 © Amadej Trnkoczy (licence)
Big-flowered Foxglove
Digitalis grandiflora, the yellow foxglove,[1][2] big-flowered foxglove, or large yellow foxglove, is a species of flowering plant in the genus Digitalis, family Plantaginaceae (formerly Scrophulariaceae). It is native to southern Europe and Asia. In mountains it grows on warm, bushy slopes or areas left after logging. The Latin specific epithet grandiflora means "large flowered".[3] Content... © Wikipedia authors and editors (licence)
See more in the Encyclopedia of Life...
Definition
Parent Taxon
Global Pollen Project UUID

801c5c89-1377-4598-b6e9-e847c88b173e
Botanical Reference

None available. You can check The Plant List for further information.