Cicuta virosa L.
Species in the Global Pollen Project's Master Reference Collection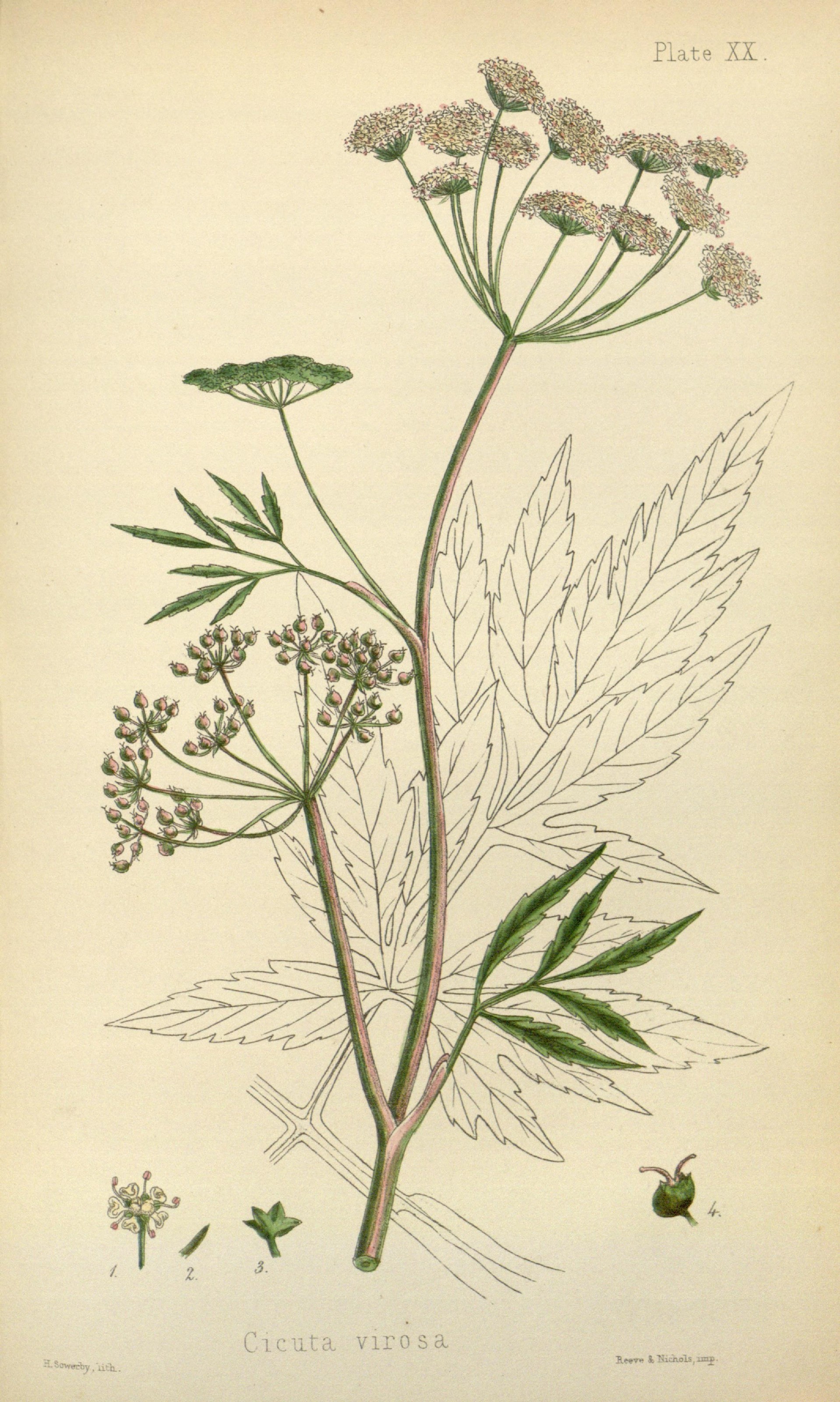 © Biodiversity Heritage Library (licence)
European Waterhemlock
Plants 70–120 cm. Rootstock 2–4 cm thick, surface tawny, yellow within, exudes yellow sap when cut. Stem solitary, sometimes purplish-tinged. Basal leaves petiolate, petioles 15–30 cm; blade triangular or ovate-triangular, 12–30 × 10–25 cm; pinnae 3-lobed or pinnatifid; ultimate segments linear-lanceolate or lanceolate, 1.5–6 × 0.3–1 cm, serrate to sharply serrate. Upper leaves 1–2-pinnate; ultima... © Missouri Botanical Garden, 4344 Shaw Boulevard, St. Louis, MO, 63110 USA (licence)
See more in the Encyclopedia of Life...
Definition
Parent Taxon
Global Pollen Project UUID

7260a2b2-1713-4178-9139-5f9be790c685
Botanical Reference

None available. You can check The Plant List for further information.