Barteria fistulosa Mast.
Species in the Global Pollen Project's Master Reference Collection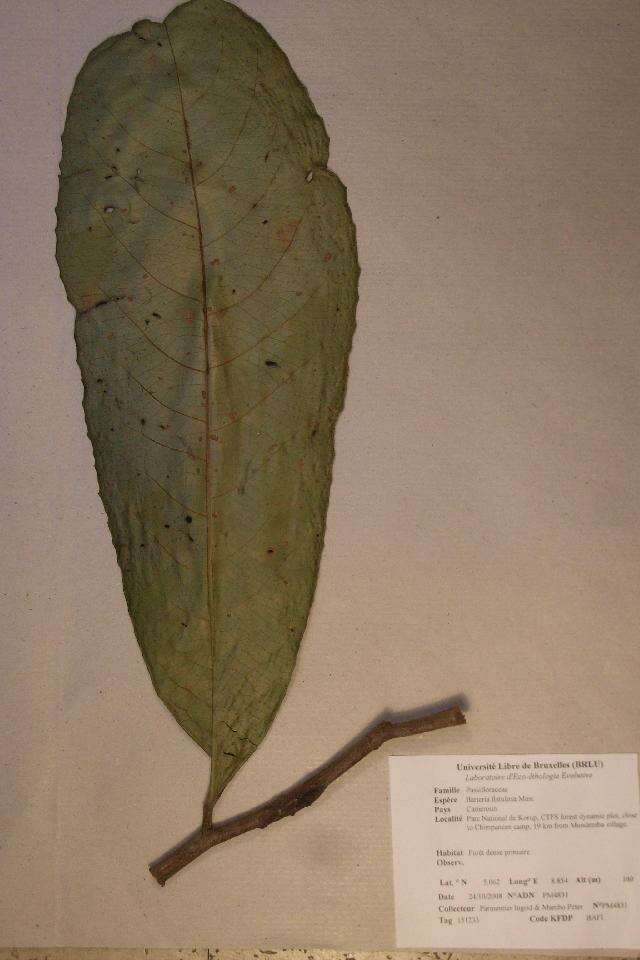 Barteria fistulosa
Barteria fistulosa is a species of tree in the family Passifloraceae, native to tropical Central Africa. The tree has an association with an aggressive species of ant with a very painful sting, which lives in its hollow branches and twigs, and gives rise to its common name of "ant tree". © Wikipedia authors and editors (licence)
See more in the Encyclopedia of Life...
Definition
Parent Taxon
Global Pollen Project UUID

6f71ed64-c6e2-4767-8975-db9c531498ff
Botanical Reference

None available. You can check The Plant List for further information.