Schizaea dichotoma (L.) J. Sm.
Species in the Global Pollen Project's Master Reference Collection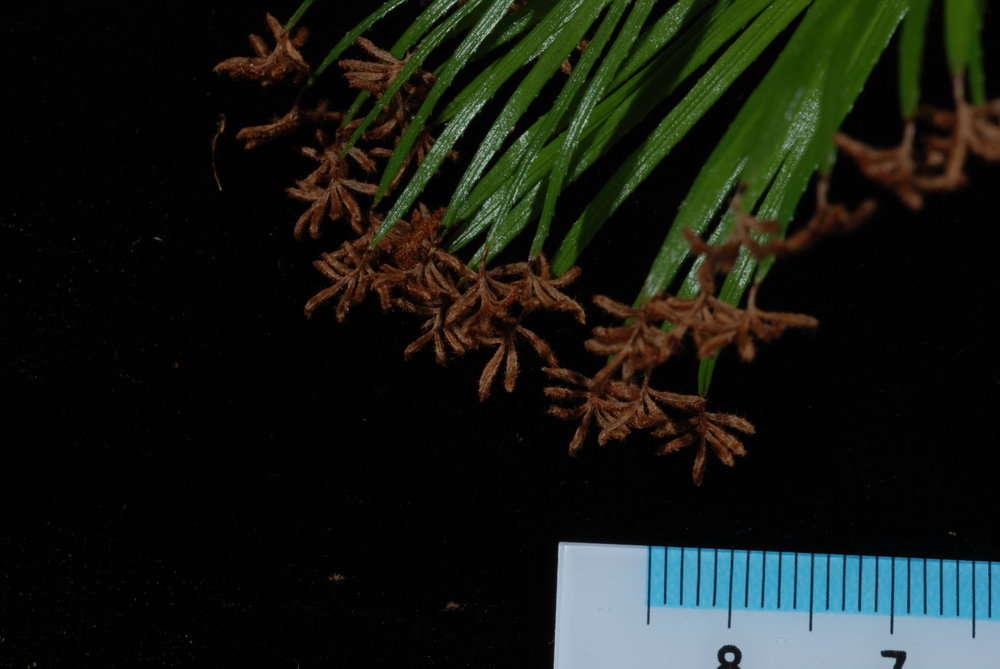 © 2010 Moorea Biocode (licence)
Schizaea dichotoma
Schizaea dichotoma, the branched comb fern is a small plant usually found in open forest or heath, often on sandy soils. The habit is mostly upright, with up to 20 segments, twice or more times branched. Found in Australia, New Zealand, Papua New Guinea, Malesia and islands in the Pacific Ocean. A low plant, 20 to 40 cm tall. The specific epithet dichotoma is derived from Greek, meaning "twice cut... © Wikipedia authors and editors (licence)
See more in the Encyclopedia of Life...
Definition
Parent Taxon
Global Pollen Project UUID

6f6f52c7-315f-4afb-afc5-82eb059a8d66
Botanical Reference

None available. You can check The Plant List for further information.