Teucrium montanum L.
Species in the Global Pollen Project's Master Reference Collection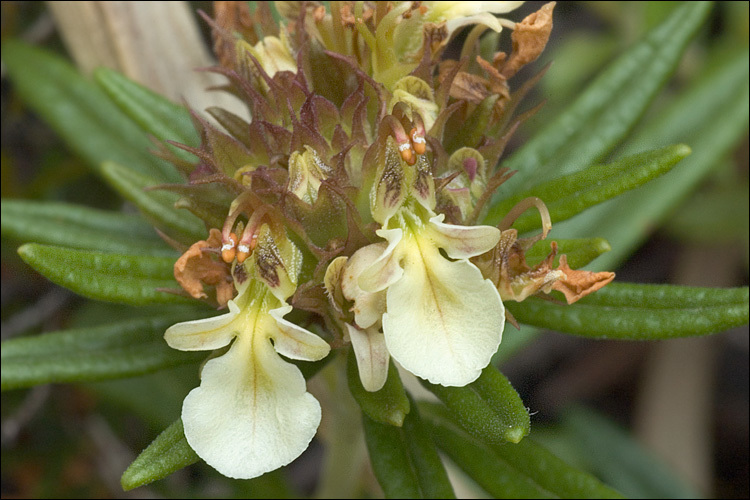 © 2006 Dr. Amadej Trnkoczy (licence)
Mountain Germander
Teucrium montanum, the mountain germander, is a germander native to southern Europe, from Spain eastward to Turkey. It forms shrubs about a foot high, with small leaves no more than an inch across, and petals blooming yellowish white. On south-facing mountain slopes, it can be found as far up as 2400 meters in the Alps. The plant was known to the ancient Greeks, one of several plants named χαμαίπι... © Wikipedia authors and editors (licence)
See more in the Encyclopedia of Life...
Definition
Parent Taxon
Global Pollen Project UUID

5b226eaa-f040-4bd0-ac17-49a7679a7150
Botanical Reference

None available. You can check The Plant List for further information.