Verbascum nigrum L.
Species in the Global Pollen Project's Master Reference Collection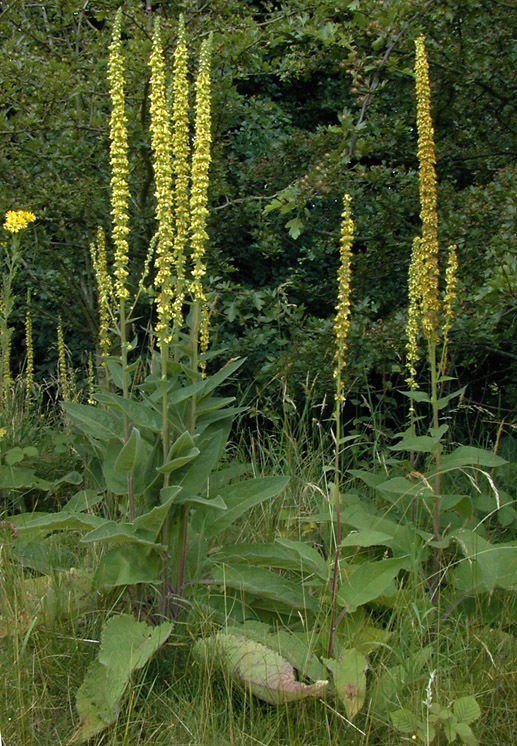 Dark Mullein
Verbascum nigrum, the black mullein or dark mullein, is a species of biennial or short-lived perennial herbaceous plant in the mullein genus Verbascum, native to dry open sites in temperate Europe. It grows to 0.5–1.5 m (1.6–4.9 ft). Verbascum nigrum forms clumps of leaves from which arise multiple tall stems of yellow flowers with purple stamens, blooming over a long period in summer and early au... © Wikipedia authors and editors (licence)
See more in the Encyclopedia of Life...
Definition
Parent Taxon
Global Pollen Project UUID

5463a546-08b2-41e1-abf9-3ad20597bd2c
Botanical Reference

None available. You can check The Plant List for further information.