Hymenophyllum peltatum (Poir.) Desv.
Species in the Global Pollen Project's Master Reference Collection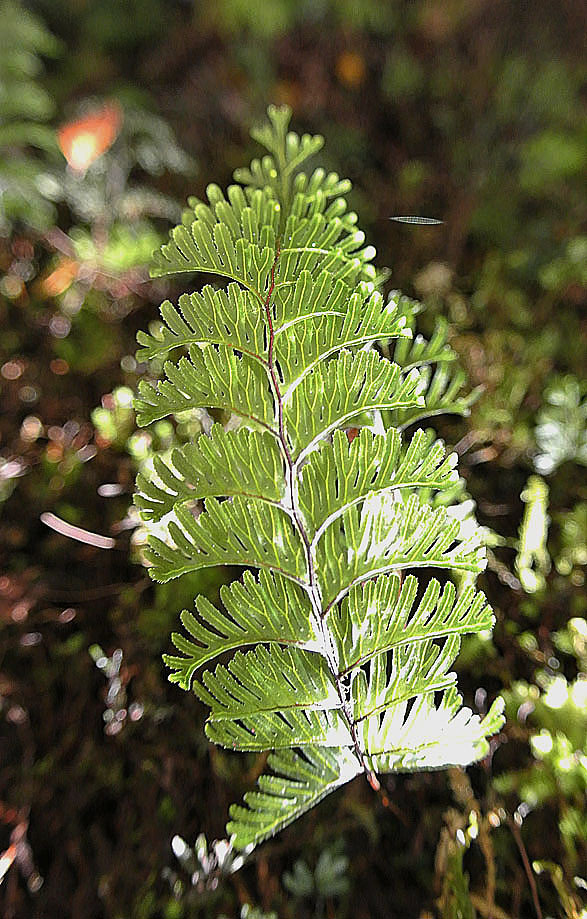 © Dick Culbert (licence)
Hymenophyllum peltatum
Hymenophyllum peltatum. Photo courtesy of Patrick Dalton. Hymenophyllum peltatum (hymen-o-FIL-lum, pel-TAH-tum), is a species of filmy fern widely distributed across Australia, New Zealand, South Africa, South America.[1][2][3][4] Predominantly a rainforest species with delicate foliage arrangements, also known as the 'alpine filmy-fern'. Members of the Hymenophyllaceae family display almo... © Wikipedia authors and editors (licence)
See more in the Encyclopedia of Life...
Definition
Parent Taxon
Global Pollen Project UUID

3af9f75c-f03b-4c69-a0e5-692d20914b4f
Botanical Reference

None available. You can check The Plant List for further information.