Brachylaena discolor DC.
Species in the Global Pollen Project's Master Reference Collection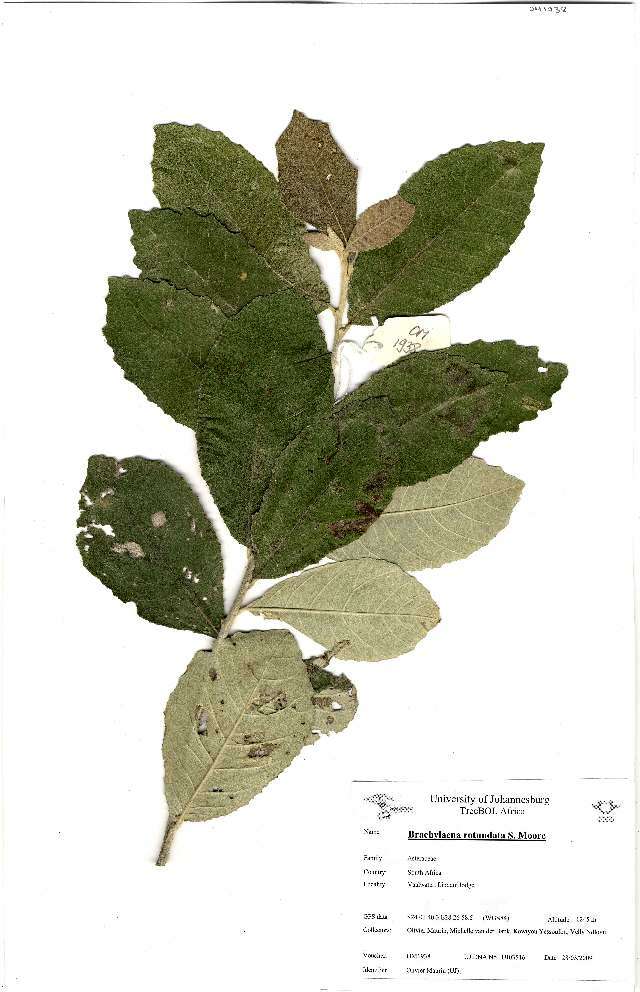 Coastal Silver Oak
Brachylaena discolor is a species of flowering plant in the aster family, Asteraceae. It is native to Africa, where it occurs in Mozambique, South Africa, and Eswatini. Its common names include coast silver oak and coastal silver oak. © Wikipedia authors and editors (licence)
See more in the Encyclopedia of Life...
Definition
Parent Taxon
Global Pollen Project UUID

37863ea8-36bb-4c2a-900f-01b68322e047
Botanical Reference

None available. You can check The Plant List for further information.