Betula nana L.
Species in the Global Pollen Project's Master Reference Collection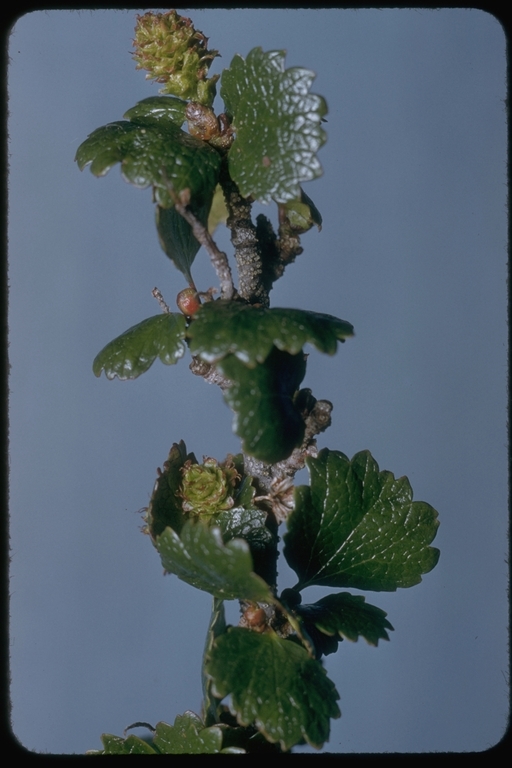 © 2008 California Academy of Sciences (licence)
Arctic Dwarf Birch
More info on this topic. This species can be found in the following regions of the western United States (according to the Bureau of Land Management classification of Physiographic Regions of the western United States):BLM PHYSIOGRAPHIC REGIONS [5]: None © (licence)
See more in the Encyclopedia of Life...
Definition
Parent Taxon
Global Pollen Project UUID

2763eb2c-fa94-44a9-9c1f-cd0af3e621f0
Botanical Reference

None available. You can check The Plant List for further information.