Bomarea edulis (Tussac) Herb.
Species in the Global Pollen Project's Master Reference Collection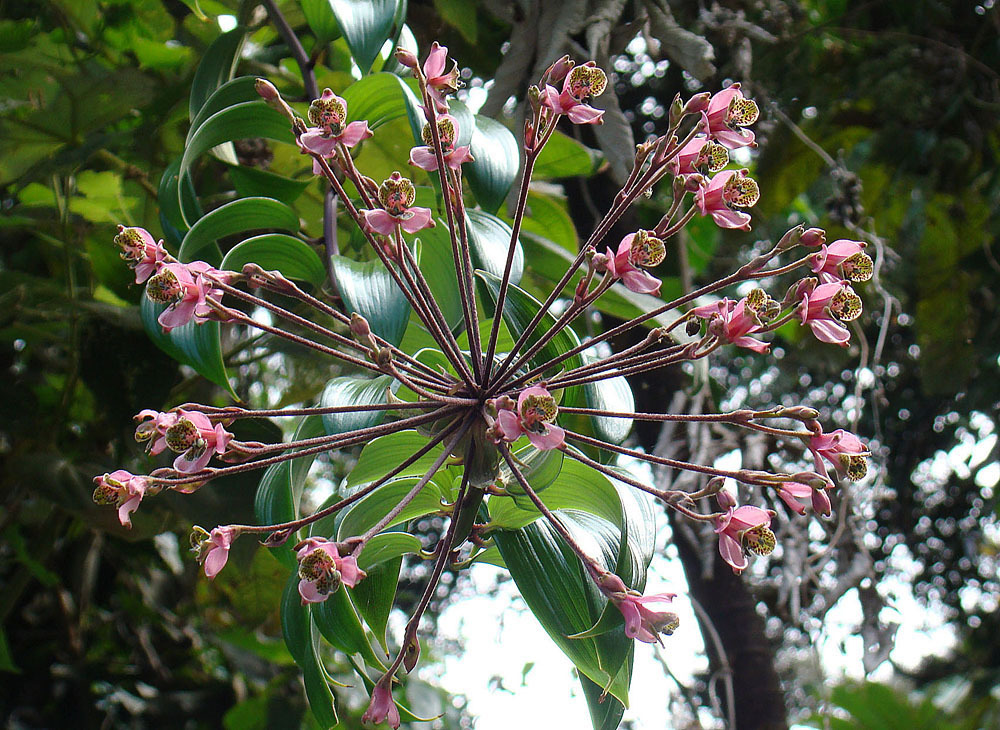 © Dick Culbert (licence)
Bomarea edulis
Bomarea edulis, common name salsilla, is a species of flowering plant in the alstroemeria family Alstroemeriaceae, that is native to the tropics of Mexico and the United States. A deciduous climber growing to 2.5 metres (8.2 ft) tall and wide, it has lanceolate leaves and clusters of trumpet-shaped flowers in shades of pink, yellow and green, with variable spotting, that are produced throughout th... © Wikipedia authors and editors (licence)
See more in the Encyclopedia of Life...
Definition
Parent Taxon
Global Pollen Project UUID

1e95e0be-7963-48d6-84df-c66fb007638d
Botanical Reference

None available. You can check The Plant List for further information.