Ranunculus montanus Willd.
Species in the Global Pollen Project's Master Reference Collection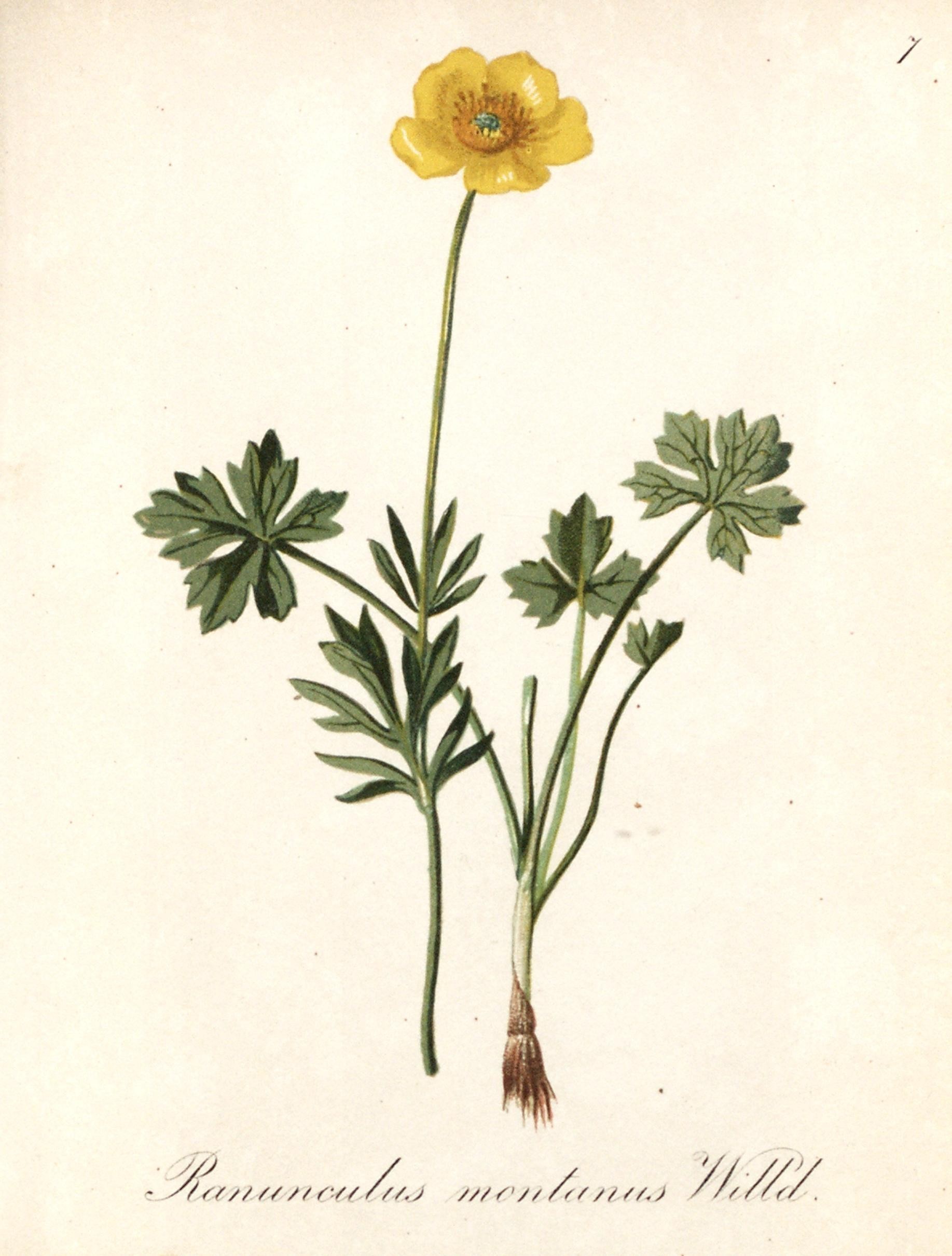 © Biodiversity Heritage Library (licence)
Ranunculus montanus
Ranunculus montanus, called the mountain buttercup along with other members of its genus, is a species of flowering plant in the family Ranunculaceae, native to the mountains of central and south-central Europe, with perhaps some populations in the Republic of Karelia in Russia. Its cultivar 'Molten Gold' has gained the Royal Horticultural Society's Award of Garden Merit. © Wikipedia authors and editors (licence)
See more in the Encyclopedia of Life...
Definition
Parent Taxon
Global Pollen Project UUID

0c18ee91-3107-4dbc-97cf-94237651d9ac
Botanical Reference

None available. You can check The Plant List for further information.