Knautia arvensis (L.) Coult.
Species in the Global Pollen Project's Master Reference Collection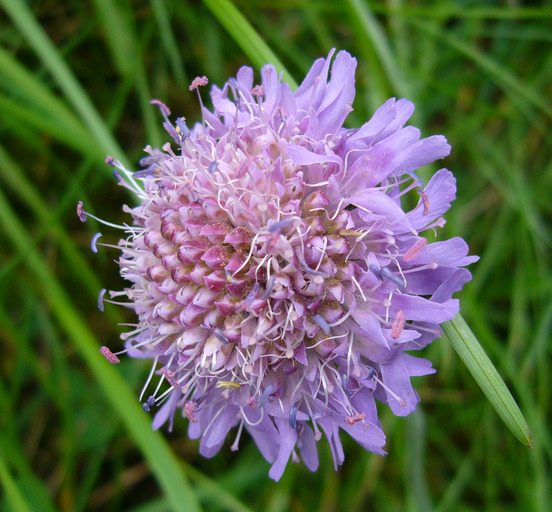 © 2008 Zoya Akulova (licence)
Field Scabiosa
A hispid perennial with entire or pinnatifid leaves. Involucral bracts oblong-lanceolate. Calyx setae 8. Corolla lilac. Involucel hairy, limb minutely toothed. © Missouri Botanical Garden, 4344 Shaw Boulevard, St. Louis, MO, 63110 USA (licence)
See more in the Encyclopedia of Life...
Definition
Parent Taxon
Global Pollen Project UUID

0b0ef4a8-9036-4ef1-acc6-c622868b297f
Botanical Reference

None available. You can check The Plant List for further information.