Lysimachia nemorum L.
Species in the Global Pollen Project's Master Reference Collection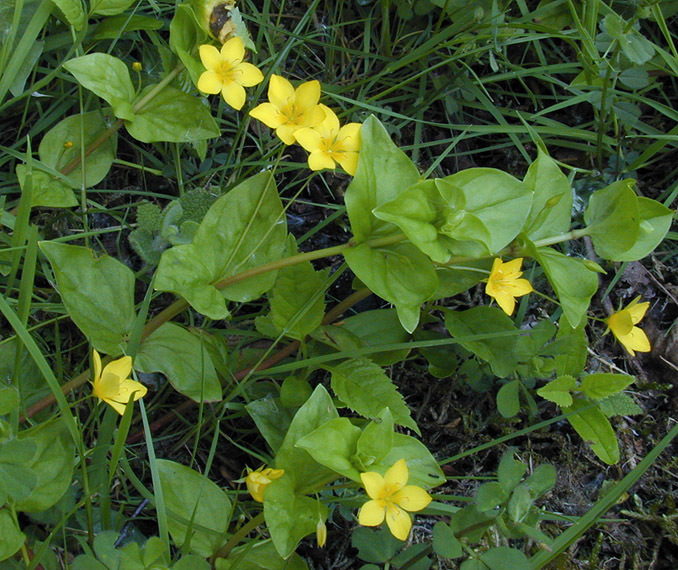 Wood Pimpernel
Lysimachia nemorum, the yellow pimpernel, is a perennial flowering plant in the family Primulaceae. Description Lysimachia nemorum is an evergreen creeping perennial herbaceous plant growing up to about 40 cm. The bright green leaves are opposite, ovate, without teeth or hairs. The yellow flowers are about 8mm across, borne singly on long stalks in the axil of each leaf. They have five very na... © Wikipedia authors and editors (licence)
See more in the Encyclopedia of Life...
Definition
Parent Taxon
Global Pollen Project UUID

0959cd11-cd27-4e9c-a709-9f751673f82a
Botanical Reference

None available. You can check The Plant List for further information.