Gunnera manicata Linden ex Delchev.
Species in the Global Pollen Project's Master Reference Collection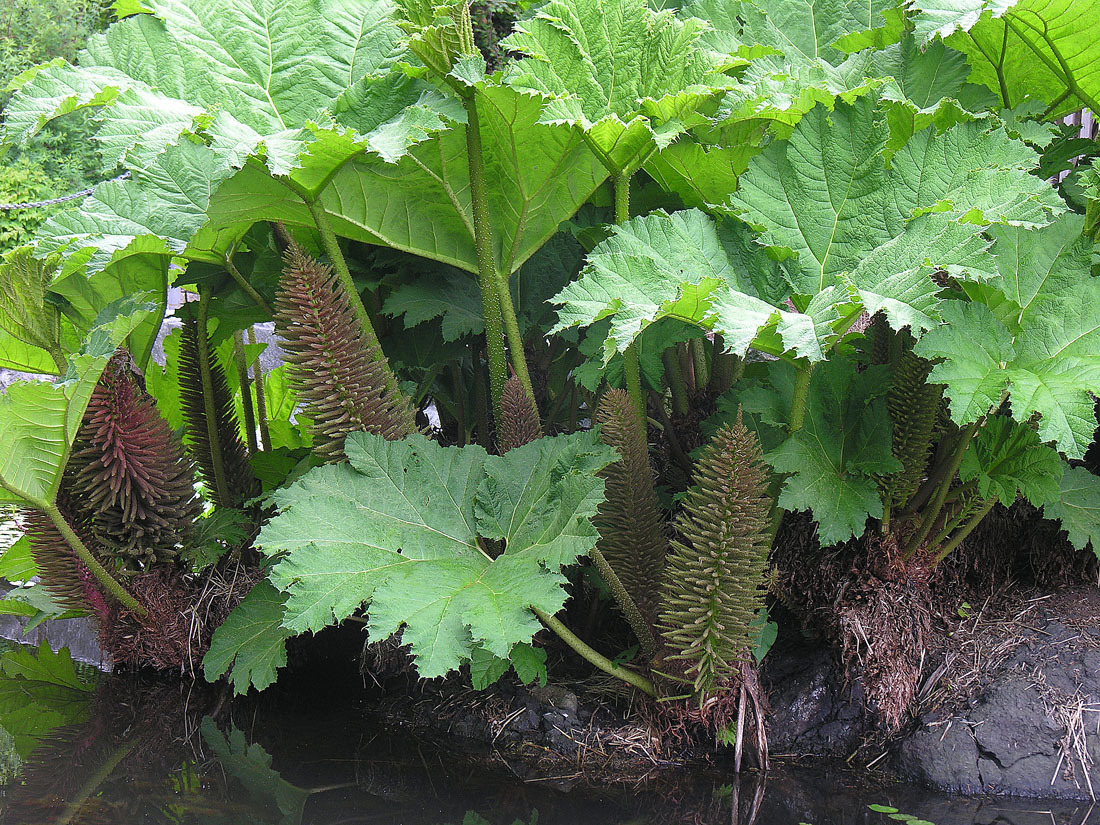 © Dick Culbert (licence)
Giant Rhubarb
Gunnera manicata, known as Brazilian giant-rhubarb,[1] or giant rhubarb[2] is a species of flowering plant in the Gunneraceae family from Brazil.[3][4] Gunnera manicata, Devon, England It is a large, clump-forming herbaceous perennial growing to 2.5 m (8 ft) tall by 4 m (13 ft) or more. The leaves of G. manicata grow to an impressive size. Leaves with diameters well in excess of 120 cm (... © Wikipedia authors and editors (licence)
See more in the Encyclopedia of Life...
Definition
Parent Taxon
Global Pollen Project UUID

017e974f-cdd0-4fe9-8846-c4ec2bf6660c
Botanical Reference

None available. You can check The Plant List for further information.