Crescentia cujete L.
Species in the Global Pollen Project's Master Reference Collection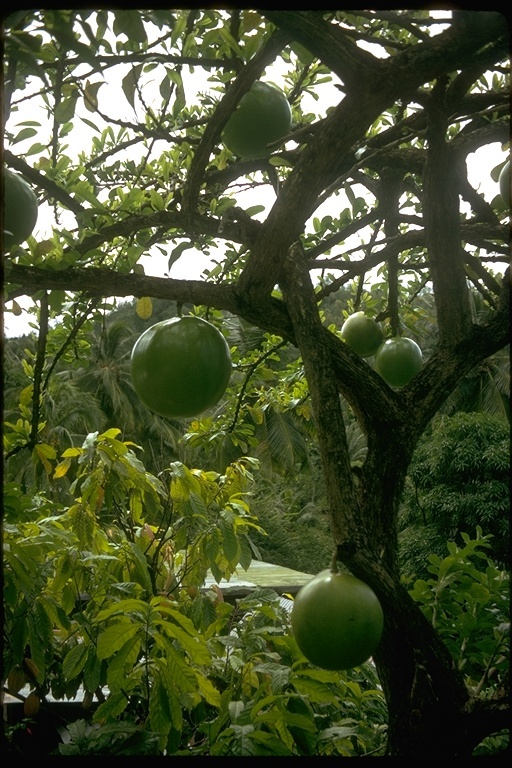 © 2006 California Academy of Sciences (licence)
Common Calabash Tree
The Common Calabash Tree (Crescentia cujete) has been cultivated widely throughout the New World tropics since prehistoric times; its exact native range is uncertain. It is a small tree with light green bell-shaped flowers (5 to 6.5 cm long) that are borne singly on stout stalks on the trunk and branches. The flowers are bat-pollinated and are produced irregularly throughout the year. The large fr... © Leo Shapiro (licence)
See more in the Encyclopedia of Life...
Definition
Parent Taxon
Global Pollen Project UUID

a4c272dd-4ead-4101-b7f4-46885f14aa8b
Botanical Reference

None available. You can check The Plant List for further information.