Berberis darwinii Hook.
Species in the Global Pollen Project's Master Reference Collection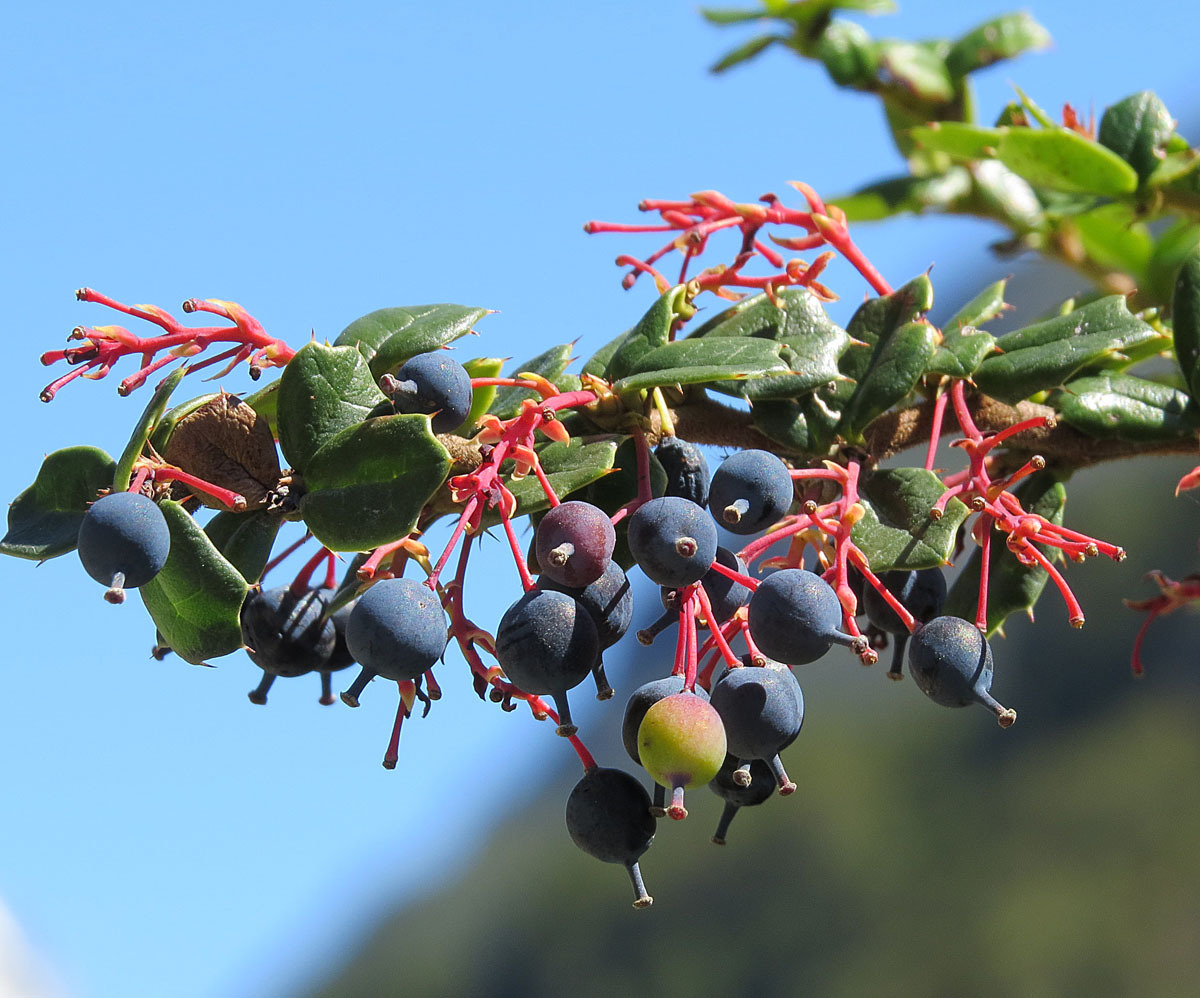 © Dick Culbert (licence)
Darwin's Berberis
Shrubs , evergreen, 1-3 m. Stems dimorphic, with elongate primary and short axillary shoots. Bark of 2d-year stems brown, densely tomentose. Bud scales 2-4 mm, deciduous. Spines present, pedately 5-9-fid. Leaves simple; petioles 0.1-0.3 cm. Leaf blade obovate, 1-veined from base, 1.7-3 × 0.9-1.2 cm, thick and rigid, base acute or acuminate, margins reflexed, undulate, toothed or shallo... © Missouri Botanical Garden, 4344 Shaw Boulevard, St. Louis, MO, 63110 USA (licence)
See more in the Encyclopedia of Life...
Definition
Parent Taxon
Global Pollen Project UUID

6b246302-3044-4833-93d8-a3832487830a
Botanical Reference

None available. You can check The Plant List for further information.