Asplenium monanthes L.
Species in the Global Pollen Project's Master Reference Collection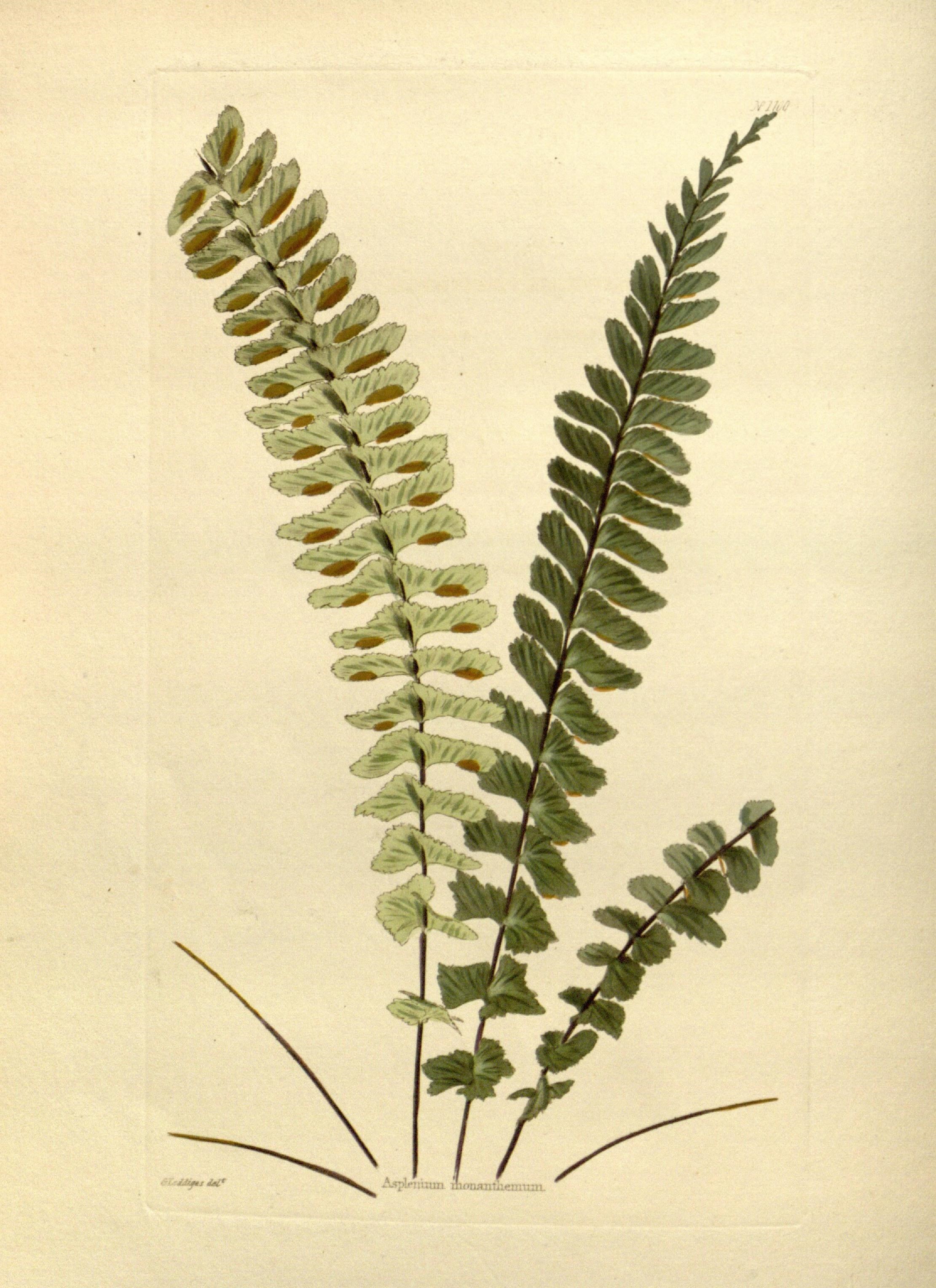 © Biodiversity Heritage Library (licence)
Singlesorus Spleenwort
Roots not proliferous. Stems erect, unbranched; scales black with lighter margins, linear-lanceolate, 3--6 × 0.4--0.8 mm, margins entire. Leaves monomorphic. Petiole reddish brown throughout, lustrous, 1--12(--20) cm, 1/3--1/10 length of blade; indument of black filiform scales. Blade linear, 1-pinnate throughout, 5--25(--40) × 1--2.5(--3) cm, thick, glabrous; base gradually tapered; apex... © Missouri Botanical Garden, 4344 Shaw Boulevard, St. Louis, MO, 63110 USA (licence)
See more in the Encyclopedia of Life...
Definition
Parent Taxon
Global Pollen Project UUID

e82fca80-7a9d-4256-bd16-2e6f9888b00c
Botanical Reference

None available. You can check The Plant List for further information.